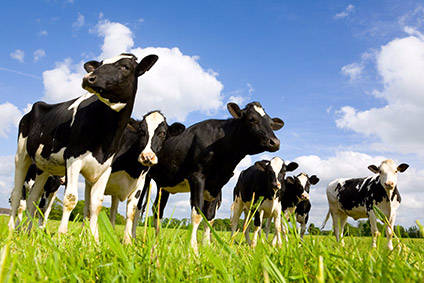 Yanfeng says it does not anticipate any shortage of leather sourcing for the automotive industry as increasing demand prompts a debate as to future sector needs.
Speaking at last week's Automotive Leather Event at cutting machine supplier, Lectra's Bordeaux headquarters, several delegates debated sourcing challenges for the material as emerging markets such as China trigger demand for premium seating.
There are also the other sourcing pressures such as a vociferous vegan lobby which is particularly vocal in media such as the online environment, while some environmentalists have sometimes viewed leather production as posing a hazard with waste disposal into rivers for example.
"If you don't take the [cow] hide for doing leather you would throw it away, so therefore I am quite sure there will be no problem to get enough hides," said Yanfeng director global, Cut, Sew, Wrap, Claus Lattner in Bordeaux. "Everybody would like to have a nice steak – therefore cows and bulls are around – they are only grown up [raised] for ourselves.
"BSE [major meat infection some years ago] was a real problem, but otherwise there is no bottleneck to get hides. In terms of leather [sourcing] we try to stick to the specifications of the OE – we are not planning to buy a tannery [for example]. We can give some proposals – that is a negotiation between professionals."
An emerging theme during Lectra's event was the increasing acceptance – by Western consumers at least – of the presence of slight imperfections in automotive leather in a bid to lend the material an element of authenticity – and one for which they might well be prepared to pay a premium.
"There are plenty of consumers who appreciate the value of leather," said Audi material development leather, Henning Gathmann. "The gap between leather and other materials will get closer in the future. There are plenty of consumers who don't want to have something that is fake.
"The sales prices for used cars with a leather interior are way higher than other textiles or vinyl. Yes, there are people who live a vegan lifestyle and do it for several reasons – these people are very present in social media. They shout out their opinion and there is going to be a discussion; I don't want to stop this discussion, but the best way is to bring it back to a reasonable discussion and make it more objective.
"What I miss in this discussion is objectivity. It does not correspond to our ideas how raw hides should be gained [obtained]. There has to be more objectivity. [Also] lightweight in the interior [of a] car is very important for efficiency and to save materials, but I see it little bit differently with leather. Leather gains with substance."
Bordeaux-headquartered Lectra, with its focus on fabrics and leather for seating and air bags as well as car interiors, has 1,500 employees supplying cutting machinery to major Tier 1s worldwide.
Data from just-auto's QUBE service shows Yanfeng Global Automotive Interior Systems (YFAI) was established in July 2015 as a joint venture between Yanfeng Automotive Trim Systems, a wholly-owned subsidiary of Huayu Automotive Systems (HASCO), the component group of SAIC Motor Corporation Limited (SAIC Motor), and the then Johnson Controls International (JCI), which contributed its interiors business (instrument panels, floor consoles and door panels) to the new company.
JCI's 29.7% interest in YFAI, part of its Automotive Experience segment, was subsequently transferred to Adient, the former automotive seating business of JCI, when that company was established as an independent entity at the end of October 2016.