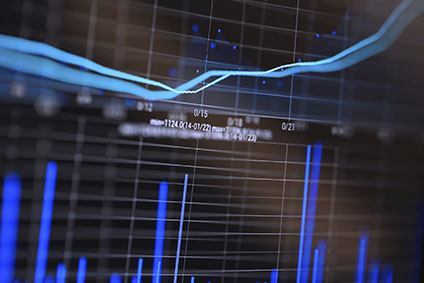 An analysis of IPOs in the Tech, Media and Telecom (TMT) sector undertaken by GlobalData shows a rising trend in automotive company IPOs focused on electric vehicle and autonomous drive technologies.
Major automotive IPOs in 2020 included Xpeng in August (IPO proceeds $1.5bn) and Li Auto in July (IPO proceeds $1.1bn).
The GlobalData report revealed that electric vehicles is the number eight theme driving the IPO market since the beginning of 2018. Between 1 January 2018 and 31 December 2020, there were 11 IPOs where electric vehicles was the primary thematic driver, and they accounted for 3% of total TMT IPO proceeds over the period.
The US hosted ten of these deals, and China hosted one. In terms of IPO proceeds raised, the biggest three deals were XPeng (raised $1.5bn in New York), Li Auto (raised $1.1bn on Nasdaq), and Fisker (raised $0.9bn in a reverse merger with SPAC vehicle Spartan Energy Acquisition).
The charts below outline the geographical split of deal count and deal value for IPOs driven by the electric vehicles theme.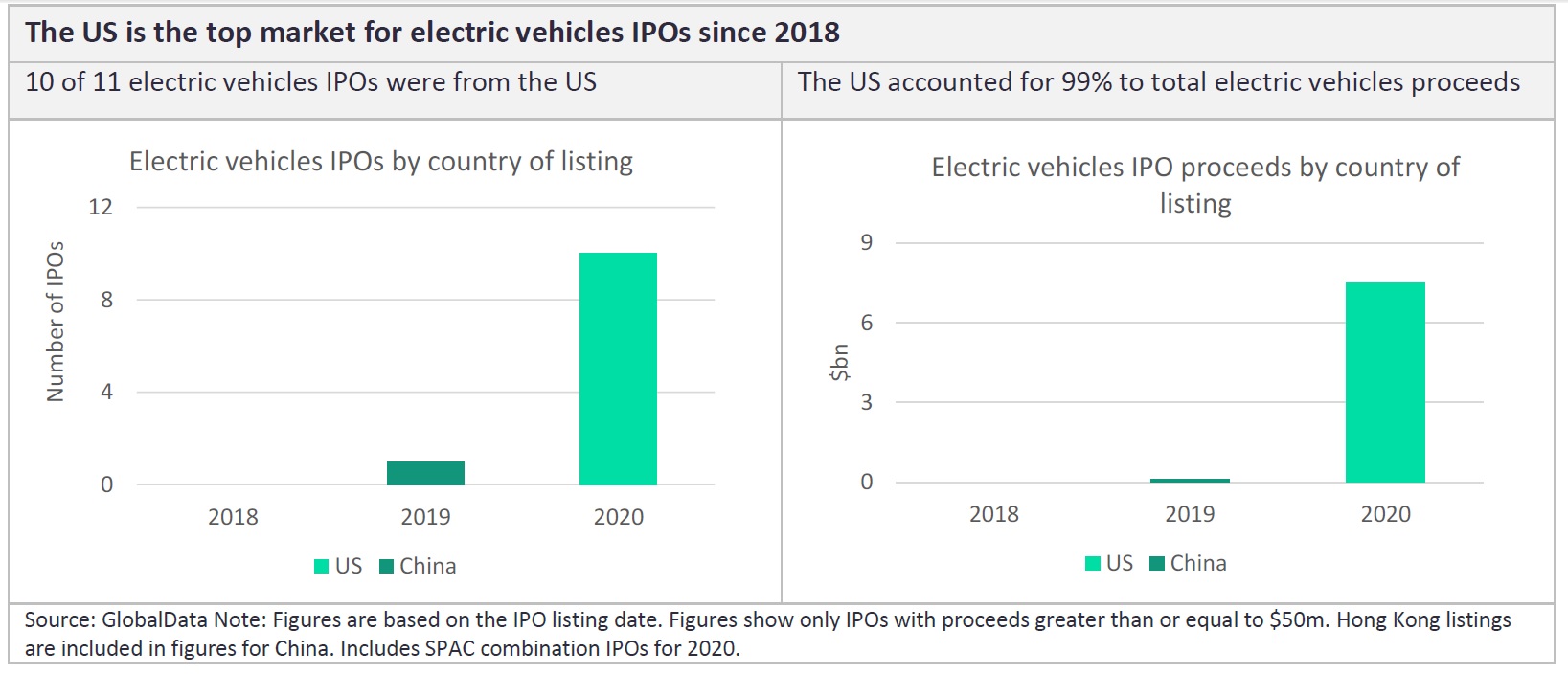 The GlobalData analysis shows that investors in electric vehicle-related IPOs between 1 January 2018 and 31 December 2020 made an average return of 128% as at 11 January 2021. The following table summarizes the top IPO deals since 2018 driven by the electric vehicles theme, with the most recent shown first.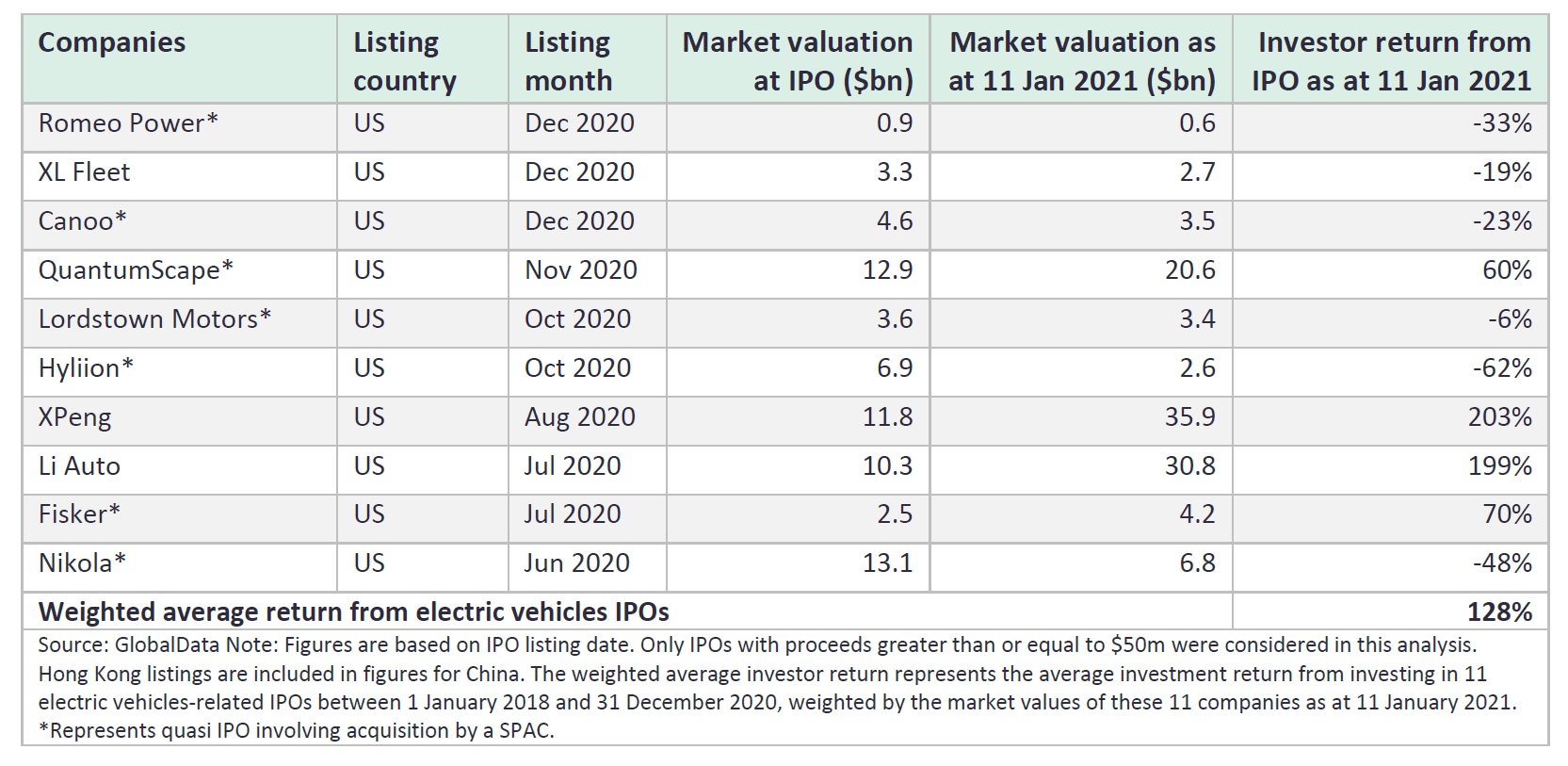 The GlobalData report also says that a growing number of TMT companies will shun the traditional IPO process and, instead, go public by combining with a SPAC (special purpose acquisition company). A SPAC is a company that is created solely to merge or acquire another business and take it public. SPAC combination IPOs that have already been announced, with most of the transactions expected to close in 2021, include:
in electric vehicles – Arrival, ChargePoint and Electric Last Mile;
in autonomous vehicles – Aeva, Innoviz and Indie Semiconductor.
Other findings in the GlobalData report are that the US continues to lead the global TMT IPO market, in spite of legislation that forced the delisting of some Chinese stocks in the US. In 2018, US listings accounted for 29% of all global TMT listings. The US's share increased to 50% in 2019, rising to 61% in 2020.
Uber's 2019 listing in New York was the biggest US listing for the last three years.