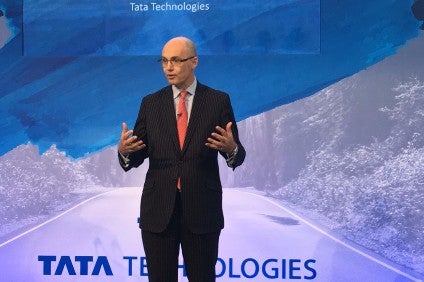 Tata Technologies says rapid advances in automation and the alignment of new data collection methods are allowing it to provide services it was not able to only a few years ago.
The company made its remarks at last week's opening of its GBP20m (US$26m) Warwick European Innovation and Development Centre (EIDC) in the British Midlands region, where it partners manufacturing for engineering and product life-cycle management consultancy among other areas.
"Digital manufacturing has been around a long time," said Tata Technologies CEO, Warren Harris at the Warwick inauguration. "I joined the company 28 years ago and my first job was to write software for CAD machines. We have [been] driving automation for at least 35 years.
"Challenges associated with disruption is something [we] will be dealing with for many years. The difference at the moment is convergence of smart devices, the cloud, business analytics; that allows us to collect and make decisions that in the past were not available to us.
[Some] 70% of our business is automotive – we have worked with a manufacturing OEM [for example] to test steel before it goes into the foundry – three to four years ago that was not available. We are analysing machines and assembly processes with a view to planning interventions which reduce downtime and protects capital investment.
"The intelligence we are delivering is growing exponentially. It will have [a] profound impact on the West coast of the US, Detroit and and also in the West Midlands."
The inauguration of the EIDC has initially created 200 jobs for design engineers and programme managers in Science, Technology, Engineering and Maths (STEM), but the building has capacity to house 600 staff.
EIDC will house Tata Technologies' engineering support services, two labs, as well as an R&D centre to develop sectors including automotive, aerospace and industrial machinery. The building will serve as the company's European headquarters and follows the opening of new delivery centres in Gothenburg and Paris earlier this year.
What new ways of working will necessitate however, is a more educated workforce to be able to cope with the challenges associated with automation, a factor Harris clearly recognises.
"If you look around the world and Asia in particular, the value of education can shame those of us in the UK and possibly Europe and America too," added the Tata Technologies CEO. "People realise education is the key – maybe we have become a bit complacent in this country [UK]. We have a 'Ready Engineer' programme in India, which gives practical education to engineers in Europe.
"We feel a need to demonstrate the global collaborative nature of modern engineering. We [also] run an internship to allow people to work on engineering programmes here in Warwick. We then place them mostly in India, but also in North America, China and Europe where they see the programme from the other side.
"By the time they go back to university, they have a much broader picture of engineering than if they were just located here. One of the biggest issues we have in the UK is [also] the absence of half the population from the engineering pool, which is women. So we support a scholarship which…gives additional funding [to] 15 STEM students at Coventry University."
That scholarship is the Ada Lovelace (mathematician) scheme at Coventry University, which supports women studying courses in its engineering and computing faculty.
Equally, Tata Technologies has a partnership with Warwick University and is exploring collaboration with Birmingham, Aston and Loughborough higher education institutions.