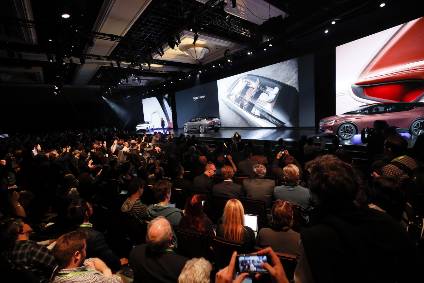 Heavy truck and construction equipment maker Volvo AB has scaled back its annual general meeting after Sweden's public health agency upgraded the risk of spread of the new coronavirus in the country and banned public gatherings of more than 500 people.
In a statement, Volvo said its AGM would start as planned at 3.00pm on 8 April but registration would not begin until 2.15 pm. No food would be served, the customary product exhibition was cancelled and, to minimise the duration of the meeting, all speeches would be kept at a minimum or cancelled.
The CEO's speech would be published on the company website after the meeting. All questions would be "concentrated on issues relating to decision points on the agenda".
Shareholders would be encouraged to email more general questions to the company in advance of the AGM.
Participation by company management and the directors would be minimal.
The firm was also encouraging shareholders to issue their voting instructions to a proxy attendee (via Sweden's Euroclear) at no cost.
Automakers in the UK have been cancelling media events both abroad and at home due to antivirus precautions.
A Skoda event scheduled for Crete was moved at the last minute to the Czech Republic and then cancelled completely when that country abruptly closed its border.
After outlining a number of special measures for the XC40 PHEV media launch event planned for next week, such as no handshakes, Volvo Cars UK subsequently decided to cancel the event outright and Suzuki has cancelled an event for its new range of 48V mild hybrid models.
Media will instead be introduced to the new vehicles by press fleet loans and electronically delivered media packs.