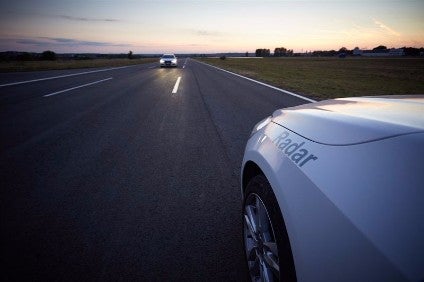 Autoliv said it was developing an "industry leading", 77GHz, high resolution, autonomous driving radar systems for Geely.
The Chinese car manufacturer awarded the supplier the contract "for its commitment and unique strength in technology development, innovation and manufacturing of high quality products". Autoliv earlier won a Geely contract for a mono-vision camera system.
The high-resolution radars allow for increased detection points, leading to improved ability to understand free space, better object separation in multiple target environments, and more precise detections in blind spot warning and rear cross traffic alert. The 77GHz radar systems see oncoming vehicles and autonomously manage lane changes during highway driving.
The mono-vision systems are comprised of advanced image-processing algorithms that identify objects such as vehicles, road markings and road signs. Autoliv's mono-vision cameras can detect children and bicyclists, enable the vehicle to brake automatically and classify objects in the front and rear of the vehicle.
"Autoliv and Geely believe in safety, sustainability and staying at the forefront of technology," said Johan Löfvenholm, president, Autoliv Electronics. "Winning this business with Geely puts [us] on the map for supplying vision and radar systems in North America, Europe and now China, driving our vision of saving more lives globally."