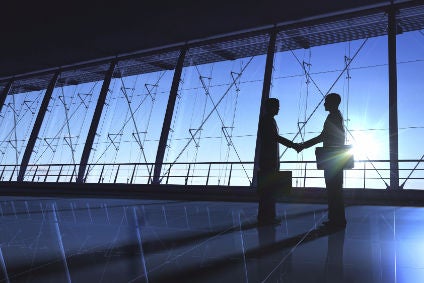 Ratings agency Fitch says that selective alliances are likely to be a medium-term alternative to full-scale mergers and mega acquisitions to support automotive manufacturers' credit profiles.
In a report the agency says it expects such partnerships to be beneficial to business profiles, cost structures and cash generation, notably through investment sharing, and less detrimental to financial structures and management time.
The agency maintains that upcoming deals will be 'defensive in order to cut costs and respond to rapidly shifting trends, compared with previous consolidation rounds, driven chiefly by growth and expansion'.
Central to the renewed cost-savings argument is the need to develop new, more fuel-efficient powertrains, notably electric engines, requiring heavy investment but which are as yet unprofitable. M&A should also enable repositioning on other developing mobility trends such as ride sharing and car hailing, Fitch says.
Fitch analysts argue that constraints remain which will make the next round of large M&A very uncertain and 'likely to be replaced by various smaller and more focused agreements'.
Size, it says, typically enables synergies and cost savings, but only up to a certain point, after which it can become counter-productive and constrain lean management and agility. It also says that the size strategy and the cost-saving argument are 'over-simplified and must be assessed with regard to a company's particular segment or market'.
In partnerships each manufacturer can turn to a different partner according to its needs and projects to pool resources and share costs. Each partner can benefit from the other's know-how, technology or capacity without the global commitment and difficulty of managing a complex integration process.
Fitch maintains that with twelve global groups and four Chinese companies each building more than 2m vehicles per year, consolidation in auto manufacturing is long overdue compared with other sectors that have consolidated gradually and in which there are fewer than 10 major international companies. But the automotive industry, it says, has a mixed M&A track record, with some successful deals, including Volkswagen's acquisitions of Audi and Skoda, or Fiat's of Chrysler, but also more qualified successes such as Volkswagen's acquisition of Seat, or even complete failures such as the Daimler-Chrysler merger or Ford's purchases of Volvo and Jaguar.
Calum MacRae, Director of Automotive Product Development at GlobalData, a leading data and analytics company, told just-auto: "Vehicle manufacturers need the low-cost manufacturing advantage that scale brings like never before because of the intense capital demands of the automotive megatrends of connected, autonomous, sharing and electrification (CASE). Throughout the industry, original equipment manufacturers (OEMs) and suppliers are expected to embark on a new round of joint ventures, selective alliances and some M&A activity to address these issues.
"There is mounting pressure to invest in technologies that will reshape the urban mobility space over the next ten years or so, and some highly significant collaborations between companies will emerge. Already in the past six months we've seen Ford and VW strengthening ties and BMW and Daimler merging their new mobility activities."