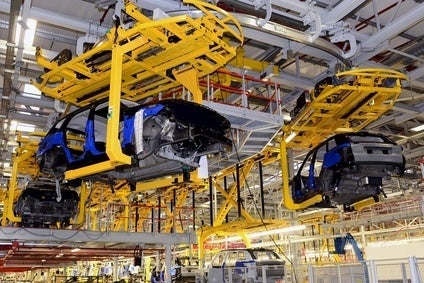 Jaguar Land Rover (JLR) has agreed a manufacturing partnership with Magna Steyr, an operating unit of Magna International Inc, to build some future vehicles in Graz, Austria.
JLR said that its plans take JLR's three UK plants close to their operating capacity and that the collaboration with contract assembler Magna Steyr will create additional volumes needed to support further growth.
Dr. Ralf Speth, Jaguar Land Rover's Chief Executive Officer, said: "The UK remains at the centre of our design, engineering and manufacturing capabilities. Partnerships such as this will complement our UK operations and engineering.
"This agreement will allow us to expand our award-winning model range as customers around the world demand ever-more innovative vehicles from Jaguar Land Rover."
Over the past five years, JLR says it has doubled annual sales to more than 462,000 vehicles, doubled employment to more than 35,000 people and invested more than GBP10bn in new product creation and capital expenditure.
"The signing of this contract with Jaguar Land Rover reflects the trust in our capability and heritage as a vehicle contract manufacturer," said Günther Apfalter, President Magna Steyr and Magna International Europe. "The partnership with Jaguar Land Rover brings a new customer to our Graz plant. As always, we will work with our fullest commitment and dedication to ensure that we meet our customer's high expectations."
JLR is expanding its global manufacturing footprint with a JV factory in China and the construction of a new plant in Brazil.