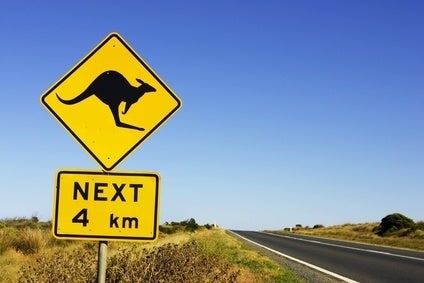 Australia's Medical Association (AMA) and the Australasian New Car Assessment Programme (ANCAP) have joined forces to lobby governments and car industry leaders to embrace new technology – starting with Autonomous Emergency Braking (AEB) – and make it standard in all new vehicles.
Launching the 'Avoid the crash, Avoid the trauma' campaign at Parliament House in Canberra, AMA President, Professor Brian Owler, called on politicians, the car industry and all road users to join the push for adoption of new technologies such as AEB to make cars safer and save lives.
Professor Owler, a leading Sydney neurosurgeon and face of the New South Wales Government 'Don't Rush' road safety campaign, said road trauma is avoidable.
"The key is making cars safer, and educating drivers about the risks of speeding and careless driving," he said.
"Too often, I see the horrific injuries and loss of life caused by road crashes when drivers get it wrong. Prevention is far better than the cure – if we avoid the crash, we avoid the trauma.
"Road safety and public health go hand in hand. Road trauma has an enormous impact on the lives of everyday Australians and our health system.
"We must do all we can to eliminate it and governments have an important role to play, especially in working with the car industry to make cars safer, preferably by making life-saving technology like AEB standard features in all new cars.
"The safest cars should be in reach of all Australian drivers. Vehicle technologies such as AEB can help reduce road trauma at a much faster rate than we are seeing now."
ANCAP CEO, Nicholas Clarke added new cars available in Europe, Japan and the US are seeing AEB fitted as standard, while in Australia, it is either a costly option or not offered. Similar progress is being made with large trucks.
"AEB is a technology that will reduce the number of deaths and injuries from road crashes," said Clarke.
"While the number of people killed on Australia's roads is declining, road crashes are still unnecessarily killing around 1,200 people every year. Technology like AEB will go a long way towards reducing the number of fatalities."
The AMA and ANCAP are calling on the Australian Government to help make AEB a reality in all new cars sold in Australia by:
. Redirecting car manufacturer subsidies into programmes that will facilitate the faster introduction of AEB;
. Supporting a nationwide AEB consumer awareness programme;
. Updating its fleet purchasing policy to include AEB;
. Appointing a dedicated Road Safety Minister; and. Putting pressure on manufacturers to include AEB as a standard feature on all new cars.
Key facts:. 80,000 Australian lives have been saved due to improvements in road safety since the 1970s. Technologies such as AEB could be as effective as seatbelts in saving lives.. AEB systems have shown to reduce rear-end crashes by more than 38%.
. Some 90% of crashes involve some form of human error. Automated technologies such as AEB assist by removing that human element, and as a result, reduce road crashes and associated trauma.
. Road trauma costs the Australian community an estimated A$27bn (US$20bn) per annum – A$70m per day – equivalent to the defence budget.