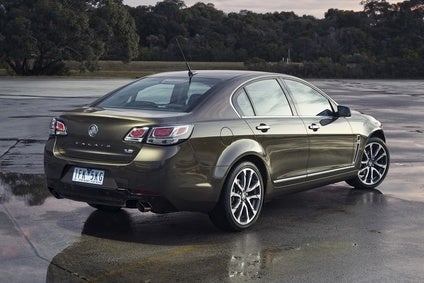 General Motors' Australian unit Holden has taken the covers off what is probably its last revamp of the Commodore ahead of local manufacturing ending in 2017. The VFII range includes the quickest, most powerful, most advanced model ever built.
The VFII line introduces a new 6.2-litre LS3 engine to all V8 models, along with numerous upgrades including bi-modal exhaust, mechanical sound enhancer and new styling touches.
The model made its debut at a special, custom-built Commodore Gallery at the brand's headquarters in Port Melbourne, celebrating 37 years of Commodore by bringing together more than 30 examples from one of the first 1978 VB models, to concepts, exports and motorsport heroes.
The LS3 V8 delivers 304kW of power and 570Nm of torque.
Holden's chairman and managing director, Mark Bernhard, described the Commodore VFII as the culmination of nearly four decades of design, engineering and manufacturing expertise, combined with unrivalled Australian experience.
Holden will switch to locally-fettled versions of GM models made overseas with the next Commodore expected to be like the US/China Buick Regal, a rebadged Opel Insignia.
"Holden is committed to ensuring we will continue to have engineering and design input into Commodore, and every other Holden vehicle in our range, for generations to come," Bernhard said.
Hood vents, a new front fascia, clear lens tail lamps on sedan models and new LED tail lamps on Sportwagon models are among the VFII styling changes.
The line goes on sale in October.