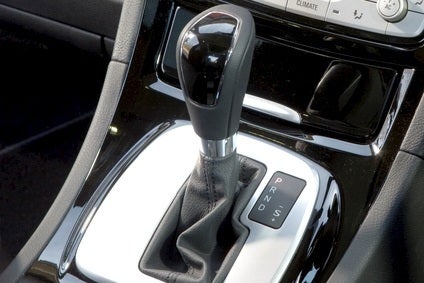 Volkswagen experienced problems with twin clutch automatic transmissions since it first launched six-speed units in 2005 and now it looks as if Ford is in a similar boat 'down under', following Australian reports.
According to GoAutoNews, Ford Australia president and CEO Graeme Whickman has promised to continue to work with dealers and customers to address any problems associated with the Powershift dual-clutch transmission fitted to its previous Thailand-sourced LW Focus and other models including the Fiesta and EcoSport. In Australia, Powershift has been plagued by problems such as noise, shuddering, oil leaks and failure to select first gear when coming to a stop. In response, Ford Australia last year extended the regular three-year/100,000km (60,000 miles) warranty to five years/160,000km (100,000 miles) on all Powershift-equipped models, covering the transmission's clutch and input shaft seals as well as its software calibration.
The company also recalled 45,000 Focuses last year for a software update which reprogrammed the "adaptive learning strategy for the transmission", GoAutoNews said. However, the Powershift issue has not gone away, with hundreds of owners forming a group through social media and calling for more support from Ford – and some saying that despite the software reprogramming, and even full transmission replacement, problems have returned.
"We've been working with customers one-on-one when any issues have come up," Mr Whickman told GoAuto at the launch of the latest LZ Focus, which sees Powershift replaced by a more conventional, six-speed torque-converter automatic. "And you'll know we've already had extended warranties primarily around the TCM (transmission control modules) and specifically around the (transmission and clutch) seals. So we're working with customers, (have) extended the warranties, and they are covered for any issues that come in. We watch everything consistently through our customer resolution centre, and we work with our dealers, and we are on top of it. If the customer rings us with a concern around these items, we will always work with them, because they will already have an extended warranty. And that's no different to what we've been doing with any other customer with any other vehicle, by the way."
GoAutoNews said the Powershift problems appear to affect petrol-powered vehicles such as the WT 1.6 and WZ 1.5 Fiesta models built from 2010-14, the EcoSport 1.5 from 2013-14 and LW Focus 1.6 and 2.0 models from 2011-14. All have the Getrag-supplied six-speed Powershift unit with a dry clutch set-up, rather than the wet-clutch arrangement as found in their diesel-powered counterparts.
Volkswagen uses three twin clutch transmission types – 'small' seven-speed DSG with two dry clutches and six-speed DSG and the 'big' seven-speed units where the dual clutches run wet in oil baths. Early six-speed units suffered from problems with a 'mechatronic' component that led to consumer complaints and extended warranties in the US. In 2013, the company attracted attention in Australia for a range of reliability issues including its DSG twin clutch transmissions which resulted in a recall that was quickly expanded to include other group brands that used the same gearbox.
UK consumer motoring website honestjohn.co.uk has weighed in to a debate on legendary VW reliability but noted VW's UK operation had asserted there was no widespread DSG issue in Europe. There have been problems with the Mechatronic controllers of DSG DQ200s in certain operating conditoons, such as those with high dust, high temperatures, high humidity and heavy traffic, as experienced in Russia, China, Japan and Australia. With all DSGs, a transmission fluid and microfilter change is recommended every 40,000 miles, VW UK told the website.
Honest John lists on its website a May 2015 report of a judder from the drivetrain of a 2014 Ford Focus 1.6 Powershift automatic when running slowly, diagnosed as a problem with the clutch pack, to be repaired under warranty. Three weeks later, the 80 year old owner was told Ford was unable to supply parts to repair and no date was given for when they would be available.
There are, however, no indications reaching just-auto yet of a widespread problem here in the UK.