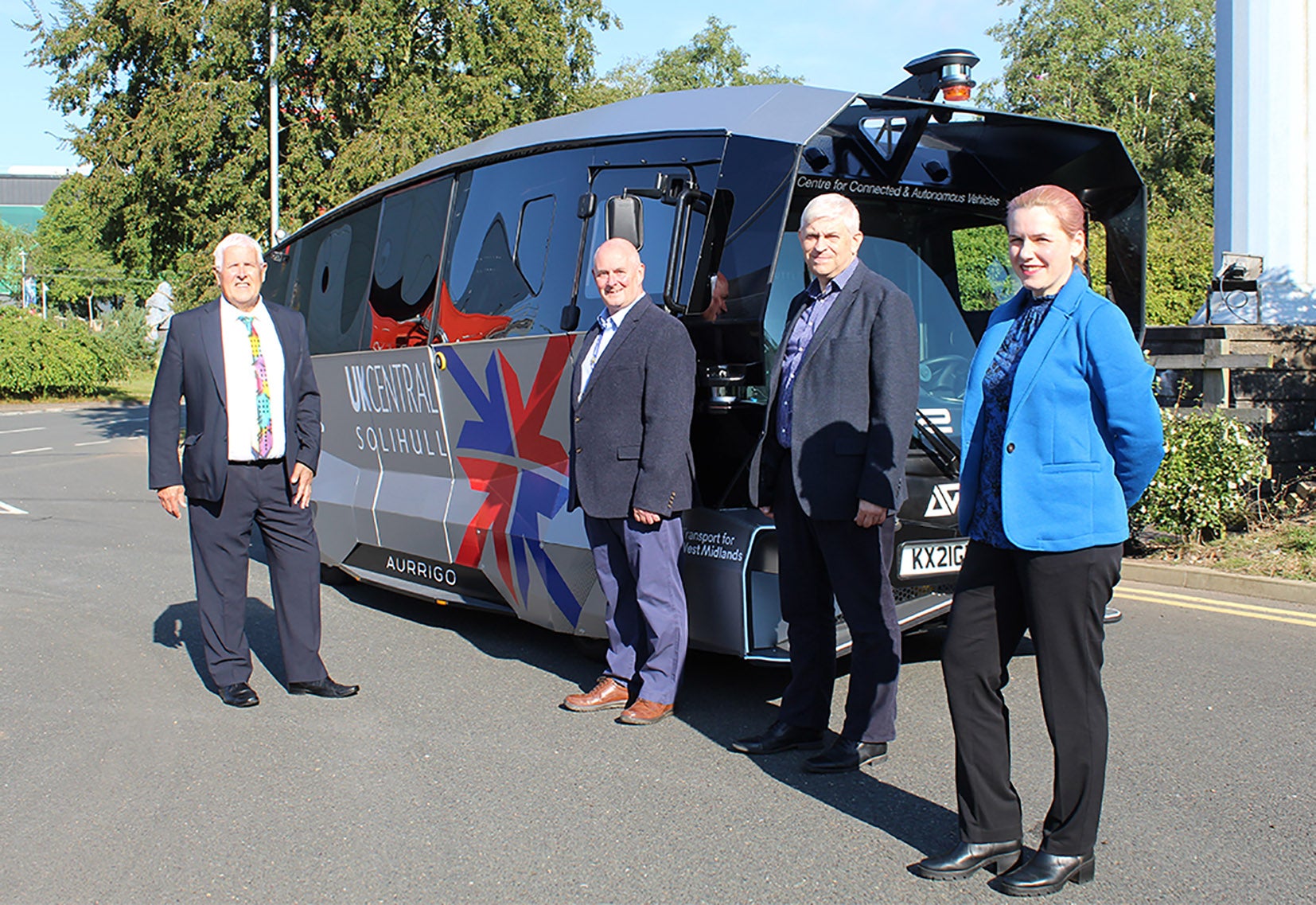 Aurrigo, which designs, develops and builds a host of autonomous vehicles at its Advanced Engineering Centre in Coventry, has supplied aGBP250,000 fully autonomous, electric Auto-Shuttle to Solihull Council as part of ground-breaking passenger trials currently being delivered at the National Exhibition Centre near Birmingham.
Carrying up to eight passengers, the vehicle uses sensors to understand its surroundings, allowing it to move around safely, interacting with live traffic with little or no operator input.
The testing at the NEC, backed by funds from the Greater Birmingham & Solihull Local Enterprise Partnership (GBSLEP), sees it operate autonomously along a 1-mile pre-mapped section of Pendigo Way between Hall 5 and Resorts World and expects to cater for more than 1000 people during a four week trial period.
The Auto-Shuttle could then be used to support other first and last mile transport opportunities in and around Solihull, including possibly being used at the 2022 Commonwealth Games.
"This is another important milestone in our journey, with the first Auto-Shuttle successfully sold to a local authority in the UK," said Miles Garner, sales & marketing director at Aurrigo.
"Solihull Council is at the forefront of developing new transport solutions in a bid to leverage its unique location in the heart of the country and connected autonomous vehicles are seen as a major priority.
"The trials at the NEC have generated significant interest and the overwhelming reaction from event-goers, workers and the general public has been very positive.
"2021 is set to be our best-ever year with orders coming in from across the UK and overseas for our Auto-Shuttle, our 4-seater Auto-Pod and the autonomous Auto-Dolly for use in carrying luggage and cargo around airports."