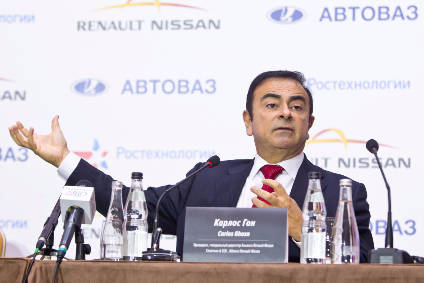 Ex-Nissan chairman Carlos Ghosn ran up a total of EUR10.9m in questionable expenses between 2009 and 2018 an audit has found, according to a report in the Wall Street Journal (WSJ).
The report said the audit was carried out on behalf of Renault and Nissan by an external company, looking specifically at a Renault-Nissan JV based in the Netherlands, and the expenses included items such as luxury clothing, Cartier wristwatches and lavish travel, with few checks or oversight of Ghosn's spending. The items, the report said, could be described as possible personal expenses.
The audit will add to suspicions that Ghosn may have misused company funds for personal expenses. However, Mr Ghosn's legal team are sure to repudiate the suggestion that there was any improper conduct on Ghosn's part and that the expenses were in keeping with his position and business needs as a top executive.
Ghosn is facing a trial in Japan on charges related to financial misconduct, but he maintains the charges have been motivated by people at Nissan who were unhappy with plans to bring alliance partners Renault and Nissan closer together and wanted him out of Nissan.
Renault's board has already opted to withhold a portion of Ghosn's pay for 2018, and the firm is considering lodging a claim with French prosecutors once the audit is completed, according to the WSJ report.
The audit into the joint venture, which is based in the Netherlands and called Renault-Nissan BV, said it found little internal control over spending, according to the summary of the findings.
According to the WSJ, the audit also flagged an EUR634,000 sum for a March 9, 2014, dinner party – the day of Carlos Ghosn's 60th birthday – at the Palace of Versailles. A spokesman for Ghosn told the newspaper that the event for 200 people was to celebrate the anniversary of the Renault-Nissan alliance and that Mr Ghosn held a separate birthday dinner the next day that was paid for with a family credit card.