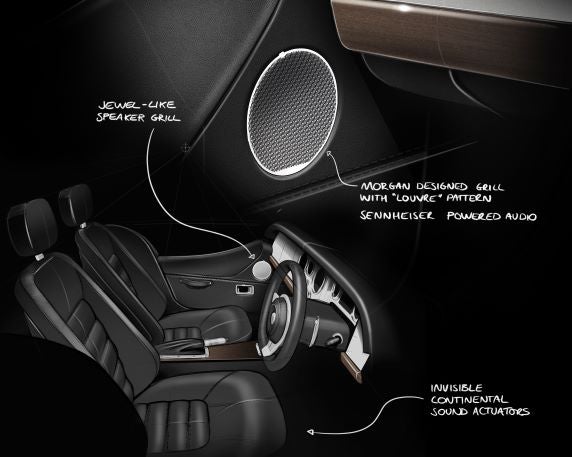 Future Morgan cars will use Sennheiser software and Continental's speakerless 'Ac2ated Sound System'.
The automaker claimed the long-term project would "transform the sound experience of future generations of sports cars".
"In the past, Morgan cars have presented challenges for audio systems due to limited space, low weight requirements and the nature of an open top sports car when optimising sound quality. With the combination of Continental's hardware and Sennheiser's software, these challenges will be overcome," the British automaker said in a statement.
Continental's system abandons conventional speaker technology and instead is "triggering selected surfaces in the vehicle interior to produce sound". The result is claimed to be "an extremely natural and enveloping sound experience for the occupants, who feel as if they are sitting in a concert hall surrounded by sound".
The system produces high audio quality and reduces weight and space taken up by "up to 90 percent".
COO Graham Chapman said Morgan would "announce more and introduce this new technology to our customers soon".