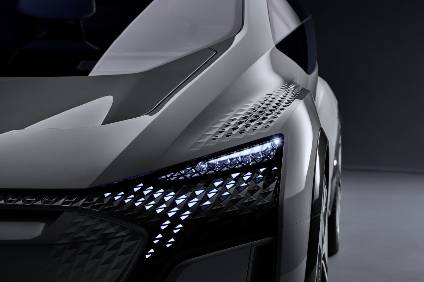 As well as making the Audi e-tron at the Forest plant (Brussels) the electric crossover e-tron will also be made in China.
The Audi e-tron and the Q2 L e-tron (which was designed especially for China and is built in the Foshan plant) will both be made at the FAW-VW Foshan plant from 2020. Production of the LWB electric Q2 starts this year – Q2.
Audi CEO Bram Schot said: "With both the Audi Q2 L e-tron and Audi e-tron electric models, we are launching a new era in China with our partner FAW. The compact SUV will be produced locally already this year and, beginning in 2020, the Audi e-tron will also be produced in China, our largest and most important market worldwide."
The body of the Audi Q2 L e-tron is 33 millimeters (1.3 in) longer than that of the basic Q2 model. The car is powered by an electric motor on the front axle that mobilizes 100 kilowatts and 290 newton meters (213.9 lb-ft). With a battery capacity of 38 kilowatt hours, it has a range of up to 265 kilometers (164.7 mi), determined according to the local homologation procedure.
The second generation of the Audi Q3, which is having its national sales launch in Shanghai, is also being manufactured in China.