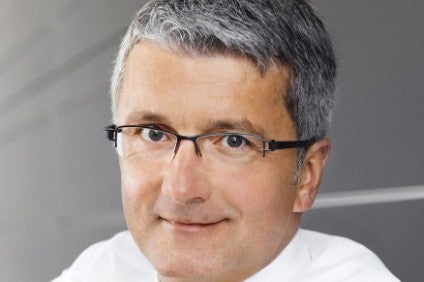 'Dieselgate' has cost Volkswagen Group's premium brand Audi an EUR800m fine in Germany related to its V6 and V8 engines.
A Munich public prosecutor concluded regulatory offences against Audi AG by issuing an administrative order imposing a fine "due to deviations from regulatory requirements in the context of certain V6 and V8 diesel aggregates and diesel vehicles manufactured or distributed by Audi".
"Another important proceeding in connection with deviations from regulatory requirements by Volkswagen group diesel vehicles will thus be finally terminated," Audi said.
Audi's coy "deviations from regulatory requirements" refers to engine management software written to determine if vehicles were on static regulatory emissions test rigs and adjust settings to ensure compliance while resetting to non-compliant specification for ordinary on-road vehicle use.
The fine would "directly affect Volkswagen AG's financial earnings and, as a negative special item, reduce the group earnings… accordingly," the automaker added.
The administrative order provides for a fine of EUR800m in total, consisting of the maximum penalty as legally provided for of EUR5m for negligent regulatory offences and the disgorgement of economic benefits in the amount of EUR795m.
Audi said the order effectively "terminated" further legal proceedings against it in Germany, following action by the Brunswick public prosecutor.
Coinciding with Audi's announcement, Porsche SE lowered its profit forecast for full year 2018, by almost EUR1bn.
Earler this month, the supervisory boards of Volkswagen Group and Audi terminated suspended Audi CEO Rupert Stadler's contract with immediate effect.
In August Stadler lost an appeal to be released from jail amid continuing 'dieselgate' investigations. He was detained by the German authorities in June amid suggestions that he was seeking to influence witnesses as investigations continue into Audi executives' role or knowledge in the 'dieselgate' emissions cheat scandal. Stadler was arrested after his phone was tapped by the police, creating concerns that he was trying to influence witnesses.
A statement from VW Group said that Stadler was leaving the companies with immediate effect and would no longer work for the Volkswagen Group. It added that he is "doing so because, due to his ongoing pretrial detention, he is unable to fulfill his duties as a member of the board of management and wishes to concentrate on his defence".