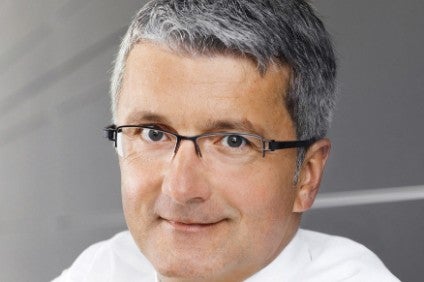 The supervisory boards of Volkswagen Group and Audi have terminated suspended Audi CEO Rupert Stadler's contract with immediate effect.
In August Stadler lost an appeal to be released from jail amid continuing 'dieselgate' investigations. He was detained by the German authorities in June amid suggestions that he was seeking to influence witnesses as investigations continue into Audi executives' role or knowledge in the 'dieselgate' emissions cheat scandal. Stadler was arrested after his phone was tapped by the police, creating concerns that he was trying to influence witnesses.
A statement from VW Group said that Stadler is leaving the companies with immediate effect and will no longer work for the Volkswagen Group. It added that he is "doing so because, due to his ongoing pretrial detention, he is unable to fulfill his duties as a member of the board of management and wishes to concentrate on his defence".
The contractual execution, VW said, depends on the course and outcome of the criminal proceedings.
Rupert Stadler began working for Audi in 1990 and has worked for the Volkswagen Group ever since.
Ex-BMW executive Markus Duesmann appears to have been lined up to take over as permanent Audi CEO from January 2019. Duesmann was responsible for purchasing at BMW. BMW yesterday announced that it had appointed Andreas Wendt to that role.