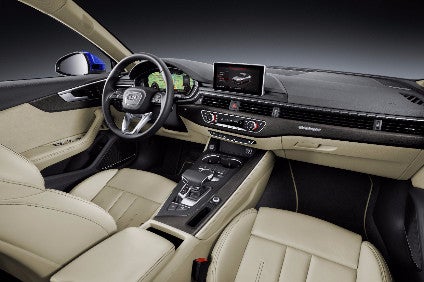 Volkswagen Group's premium brand Audi is to boost spending on digital technologies and electric vehicles over the next 10 years, company sources have told Germany's Handelsblatt newspaper.
The brand is the group's main profit contributor and sources said there were plans to invest about a third of its research and development budget, about EUR4.2bn (US$4.7bn) last year, in digital services, electric cars and autonomous driving by 2025.
Audi wants to offer on-demand mobility services for premium customers and increase electric vehicles' share of its overall sales. It sold a record 1.8m cars last year and, by 2025, EVs could account for around a quarter of sales.
The sources told Handelsblatt chief executive Rupert Stadler plans to outline details of a new business roadmap tomorrow (Wednesday 20 July 2016) during a closed-door conference in Munich.
The newspaper also reported Audi plans retrenchments in its conventional car programme including a reduction in country-specific engine and transmission variants.
VW last month announced plans to spend billions of euros on electric cars, ride-hailing and automated driving to become a world leader in green transport by 2025.