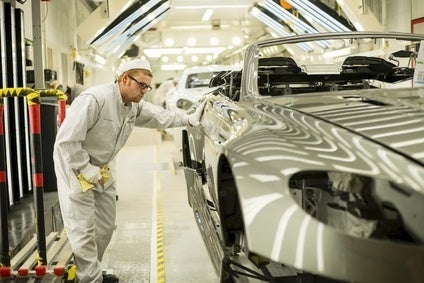 Aston Martin Lagonda has announced that its CEO has left and that two new staff from Ferrari are set to lead the company.
A statement from the company said the current CEO Tobias Moers has decided to leave his position by "mutual agreement", and adds that he will leave the company's board with immediate effect and support the leadership team with a smooth transition until the end of July.
Moers had been in the role from less than two years – when he came in to replace Andy Palmer – will be replaced by Amedeo Felisa, a former CEO of Ferrari who will join the company as Executive
Alongside Felisa, Roberto Fedeli has been appointed as Chief Technical Officer, and will take up his position from 1 June. Aston Martin said Fedelli is considered the creator of Ferrari LaFerrari, the Italian company's first hybrid supercar as well as some of its most iconic models during his 26-year tenure.
Lawrence Stroll, Aston Martin Lagonda Executive Chairman, said there is a need for the business to enter a new phase of growth with a new leadership team and structure. "Our new organisational framework will support the company to its full potential, foster greater collaboration, a more cohesive way of working, both internally and externally, especially with our strategic partners, including Mercedes-Benz AG, and further accelerate technology transfer programmes with the Aston Martin Aramco Cognizant Formula One Team."
Amedeo Felisa, Aston Martin Lagonda Chief Executive Officer said: "It is very exciting for me to take on this role at Aston Martin as we embark on the company's next phase of growth. I have great confidence in Lawrence's vision, and I'm grateful for his, and the board's, trust in my leadership. Over the past year, through my work as a Non-Executive Director and Chairman of the Product Strategy Committee, I have come to know Aston Martin and its senior leadership team very well. I know there is an impressive pool of talent inside the company, as well as an extraordinary technological ecosystem in the UK, made up of innovators, universities, automotive and racing specialists, with whom we want to deepen our relationships."
Felisa also said the company will seek to further grow its appeal with new customers by harnessing the introduction of new technologies, electrification, connectivity and innovative materials.