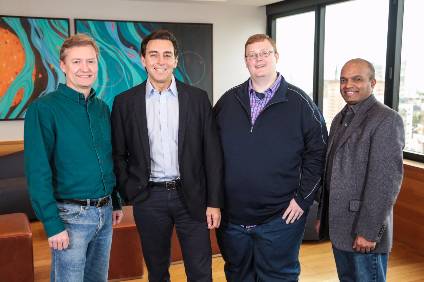 Ford said it had "fulfilled its third quarter 2022 earnings guidance with the bonus of "strong cash flow" though write-downs in connection with a stake in the autonomous vehicle technology unit Argo AI (in which it announced a US$1bn investment in 2017) led to a net loss despite positive adjusted EBIT.
Quarterly revenue rose 10% year on year to US$39.4b "despite supply chain issues" and the automaker booked a $827m loss though adjusted EBIT of $1.8bn was higher than the $1.4bn to $1.7bn the company estimated in September.
Operating cash flow was $3.8b and adjusted FCF of $3.6bn pushes the year to date total beyond the original full year guidance of $5.5bn to $6.5bn, the automaker said.
Full-year adjusted EBIT is now pegged at about $11.5bn, up about 15% and Ford hiked its outlook for 2022 adjusted FCF to $9.5bn to $10 bn.
"Ford believes accomplishments in third-quarter 2022 set up a solid finish to a challenging year and a strategically fast start to 2023, as the company organises around three customer-centred automotive business units," the automaker said in its results statement.
Ford said Q3 results were influenced by two things it had signaled in mid-September: supply shortages that left about 40,000 "vehicles on wheels" – built but awaiting needed parts – in stock at the end of September and around $1bn in higher than expected supplier payments. It expected to complete the vehicles and wholesale to dealers during Q4.
Ford North America achieved EBIT of $1.3bn and a 5% EBIT margin, both down from a year ago because of higher commodity costs, inflationary pressure and unfavourable model mix, with the unshipped vehicles largely high margin trucks and SUVs. The margin was expected to return to double digits in the fourth quarter, "with customer sentiment for the company's vehicles remaining high".
Ford's (shrunk in recent years) overall operation in Europe was profitable in the third quarter as supply chain constraints began to ease and wholesale vehicle shipments were up 23% from Q2.
The International Markets Group and South America units sustained profitability following restructurings to de-risk the businesses and play to their strengths. Img – which has launched the redesigned Ranger at three of its four plants, with Silverton, South Africa, following soon – gained more than a point of midsize-pickup market share through the first nine months of the year.
In China, Ford posted a loss in the quarter, attributable to investments in EVS . The Lincoln brand, usually a solid source of profitability, gained sequential share in the premium internal combustion engine segment.
Ford Credit delivered another strong quarter, with earnings before taxes of nearly $600million.
On the Argo AI closure Ford said, in 2017, when it invested in Argo AI and autonomous vehicles, the company anticipated being able to bring Level 4 ADAS technology broadly to market by 2021.
"But things have changed, and there's a huge opportunity right now to give time – the most valuable commodity in modern life – back to millions of customers while they're in their vehicles," said president and CEO Jim Farley .
"It's mission-critical for [us] to develop great and differentiated [ADFAS] L2+ and L3 applications that at the same time make transportation even safer.
"We're optimistic about a future for L4 ADAS, but profitable, fully autonomous vehicles at scale are a long way off and we won't necessarily have to create that technology ourselves."
Advanced L2+/L3 systems were already providing real customer benefits, powering rapid adoption and expanding revenue and profit possibilities, and Farley said Ford would hire talented engineers from Argo AI as that company was wound down to "expand and speed development of those opportunities".
To date, 83,000 owners had enrolled in the Ford BlueCruise and Lincoln ActiveGlide services – and logged more than 21 m hands free, L2 miles in just over a year since launch. By 2028, the company expects to have 30m connected vehicles on the road worldwide.
Outlook
With third quarter in the books, the company now anticipates full-year adjusted EBIT of around $11.5bn, about 15% higher than in 2021 assuming 10% year over year growth in wholesale shipments, "significantly higher" earnings in North America and "aggregate profitability in the rest of the world" plus "strong, but lower" EBT from Ford Credit.
Ford also assumes: no further deterioration in the supply chain, continued strong pent-up demand and orders, "persistent strength in pricing", higher commodity and broad-based inflationary costs of about $9bn, strong, though lower, auction values at Ford Credit, along with higher borrowing costs, and continuation of a strong dollar.