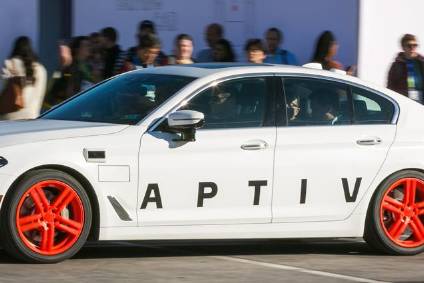 Aptiv has lowered its forecasts for annual profit and sales following a set of quarterly results that were under analyst expectations.
The parts supplier reported a second half net loss of $61 million as it was squeezed by lower OEM volumes and higher costs.
The company said Q2 adjusted operating income was $213 million, which compares with $338 million in the same period last year (-37%).
The outlook for 2022 annual revenue and adjusted operating income were revised down to $17.15 bn (was previously $17.95 bn) and $1.6bn (was $1.89bn) respectively.
However, revenues in the second quarter were up 8% to $4.1bn and the company said it has record orders and expects a volume recovery – especially in North America and China – to take hold in the second half of the year.
"Record quarterly bookings of $14 billion and 8% revenue growth over market showcase Aptiv's strong competitive differentiation and the increasing strategic value we are providing customers as they transform their businesses to support the rapid growth of vehicle electrification," said Kevin Clark, chairman and chief executive officer. "While our long-term business outlook has never been better, we are mindful of persistent inflation and macro headwinds, particularly in Europe. As a result, we are accelerating actions to improve profitability and enhance business resiliency in the short-term, while continuing to lean into investments that we believe will sustainably drive future growth and profitability over the long-term."