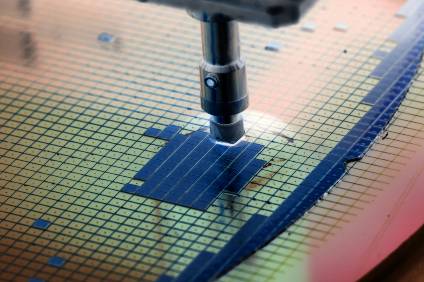 Ahead of possible market roll-out in 2022, Intel and Apple are testing their chip designs with Taiwan Semiconductor Manufacturing Co's (TSMC) 3-nanometer production technology.
The development is seen as a big boost to TSMC's objective of maintaining and strengthening technology leadership as it continues to invest heavily in several projects. Over the past three years, the company's investment in R&D stands at TWD286.8bn.
The company's 3-nm logic technology platform and applications project, which includes the development of sixth generation 3D CMOS technology platform for SoC, is on target for launch in 2022.  Tech giants such as Apple and Intel have been testing their chip designs with the company's 3-nm production technology ahead of expected deployment and volume production in the latter half of 2022.
Parth Vala, Analyst at GlobalData, a leading data and analytics company, says the 3-nm technology is a further advancement to the 5-nm technology, which has been already under volume production since 2020.
"The 3-nm technology is expected to be substantially better than its 5-nm counterpart as it offers up to 70% gain on logic density, 30% less power consumption at same speed, and 15% speed improvement at same power," Vala says.