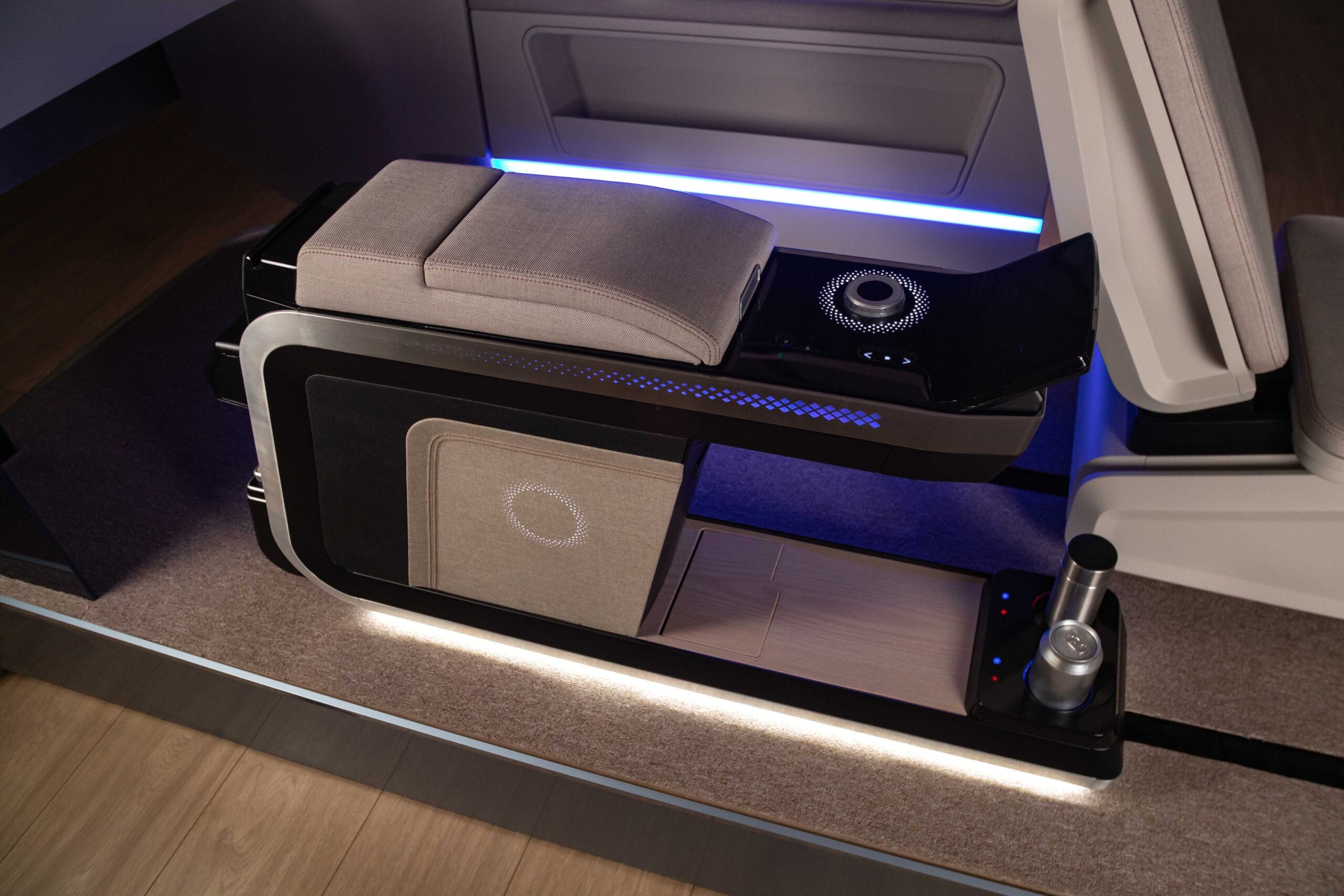 Interiors supplier Antolin Group is offering OEMs a new smart sliding floor console described as "designed for specific needs but useful for all passengers".
"Electric vehicles turn the interior into a diaphanous space which allows new layouts and the arrangement of movable and adjustable components to erase physical barriers inside the car," the company said.
The power slide centre console moves softly back and forth taking advantage of the even floor; therefore, it can be operated safely by front and rear passengers in both directions of travel and at any level of autonomous driving.
Double smart cupholders to accommodate drinks and heat or cool them are placed in the front area and a hot water dispenser at the rear.
A main infotainment display introduces a holographic assistant which can be controlled by voice commands or by a kinematic and nomad knob that can be set even with the surface. A secondary rear screen by projector has also been integrated.
If built in displays are inaccessible when the front seat has swiveled into conversation mode, a personal device can be synced and become a third infotainment display.
A integrated removable table on the side of the console with easy cleaning surface can be attached to a rear slot and used.
Functions light up to be used when they are needed or to communicate with the passengers. A light, activated through a capacitive detection, illuminates the front lower part of the console for an easy access to the wireless charger, multilocation and multidevice, on a flexible wood surface that shows a backlit charging indicator. The dynamic light behind the upper aluminum decor changes its color to adapt to driving modes or to provide guidelines of the vehicle status, it follows the movement of the floor console when it slides.
The soft armrest can be moved forward or backward independently from the console and has top lid that reveals an accessible box for electronic devices or other small items. Other storage areas are distributed ergonomically (purse space, rear drawer cabinet, paper bin) and help to free up space elsewhere in the vehicle.
An air purifying system comprises an air grid with function light. It can also contain an essence diffuser and a closed compartment for object disinfection by ozone.