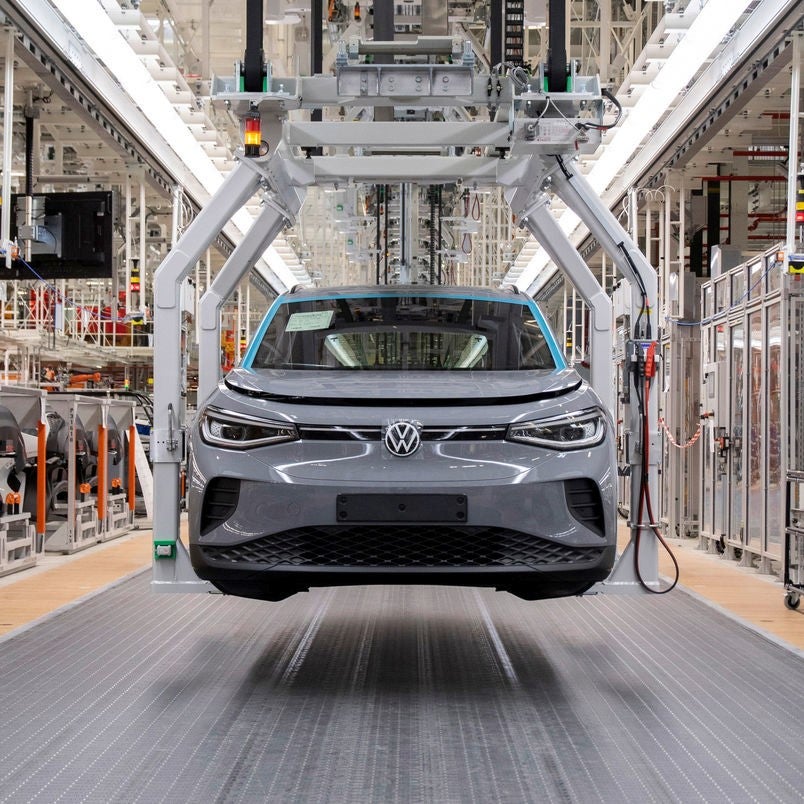 Volkswagen has expanded global production capacity for electric vehicles by making the ID.4 in Emden as well as Zwickau and Chinese plants in Anting and Foshan.
Chattanooga and Hanover will also commence EV production this year.
The company plans capacity for 1.2 million EVs a year based on the MEB platform.
It spent EUR1 million converting the Emden plant (8,000 employees) to EVs.
It is spending EUR21 billion in Lower Saxony up to 2026 to make the federal state Germany's centre for electric mobility.
Emden will make the AERO B2 next year and production of the ID. Buzz3 will commence this year at Hanover.
In 2023 the ID.3 will also be made in Wolfsburg with the Trinity4 to follow in 2026.
Production and logistics chief Christian Vollmer said: "The consistent expansion of the production network is key for the success of our global electric offensive."
Emden's maximum production capacity at the end of 2022 will be 800 units per working day, depending on the supply situation.
Six new production halls and five new conveyor bridges and logistics buildings over a total area of 125,000 square metres were created as part of the plant's conversion.