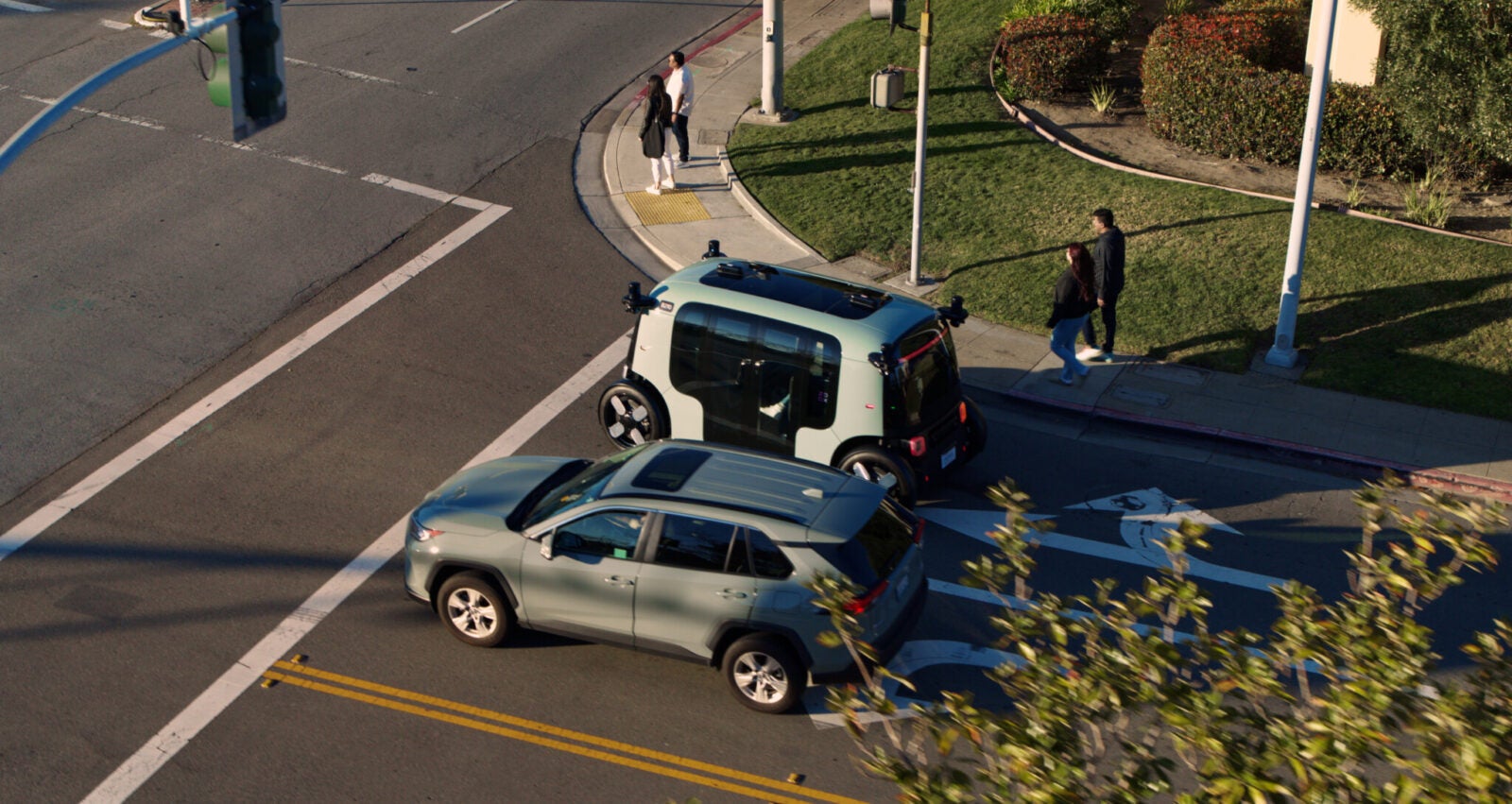 Amazon-owned Zoox has begun operating driverless rides for employees in California after getting testing approval.
In a statement, the company said dozens of employees have received their 'first taste of their new autonomous shuttle service'. It also claimed it's the 'first time in history a purpose-built robotaxi—without any manual controls—drove autonomously with passengers. No steering wheel. No pedals. An experience built for riders, not drivers.'
The release added: 'This is a huge moment for Zoox—and the crew who've built it.' The Zoox shuttles are operating an employee shuttle service between company locations at Foster City, California, during business hours.
Unlike autonomous vehicles developed for rivals such as Waymo and Cruise, Zoox's vehicles are purpose-built as fully driverless and automated taxis – with no steering wheel or pedals. Zoox has been testing vehicles and gathering data for years.
Last week, Zoox received its driverless testing permit from the California Department of Motor Vehicles (DMV) to operate its robotaxi autonomously on public roads, both empty and with Zoox employees as passengers.
Jesse Levinson, Zoox co-founder and CTO said: "Getting to be the world's first passenger in a robotaxi with no manual controls on open public roads, along with Aicha this past Saturday, was one of the highlights of my life. But what made me happiest was seeing the beaming smiles on our team members when they completed their rides. I can't wait for everyone to experience that magic."
Zoox also said the milestone is a big one for transportation in cities. 'We're one step closer to bringing our purpose-built robotaxi to the general public', the company said.
Zoox was acquired by Amazon in 2020.