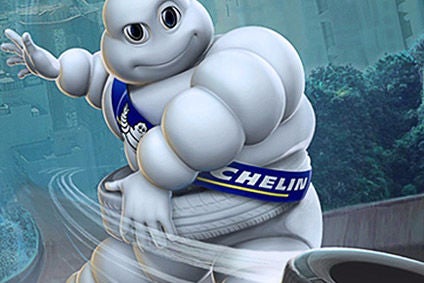 Michelin is to cut nearly 500 jobs by the end of 2018 in its engineering division in Clermont-Ferrand, as well as the heavy truck retreading operation, although the tyre manufacturer stresses departures will be voluntary.
A non-compulsory internal mobility plan will be offered to engineering employees concerned, mostly executives, who will all be able to move into new positions on a Clermont-Ferrand site or in the area.
This will also be supplemented by a voluntary early retirement plan for people nearing the end of their careers.
The move comes at the same time Michelin says it will close its truck re-treading workshop by year-end 2017 on the Combaude site, again without any compulsory redundancies, with the 330 staff being redeployed to other plants in the Clermont-Ferrand area.
News of the closure comes after what Michelin is referring to as a "retreading crisis" in Europe, forcing the supplier to refocus activity on a limited number of sites, although its need for 400 production workers in the next three years is due to soak up the job losses. Michelin notes the volume of retreading in Europe plunged 25% between 2007 and 2015.
Michelin adds it is also engaging in a new EUR90m (US$98m) investment programme in the context of its industrial competitiveness strategy, launched in 2013, to finance equipment and processes on its sites in Cataroux, Combaude and Gravanches.
As required by French law, Michelin will present an employment protection plan to staff representative bodies at a special meeting of the central works committee and the Clermont-Ferrand works committee to be held on 16 March.
The company management will propose measures to support employees in the re-treading workshop on the Combaude site and for those employees affected by the reorganisation of engineering.
The tyre company has set aside EUR55m to finance the restructuring in non-recurring expenses in its accounts to 30 June, this year.
Michelin in France was not immediately available for comment.