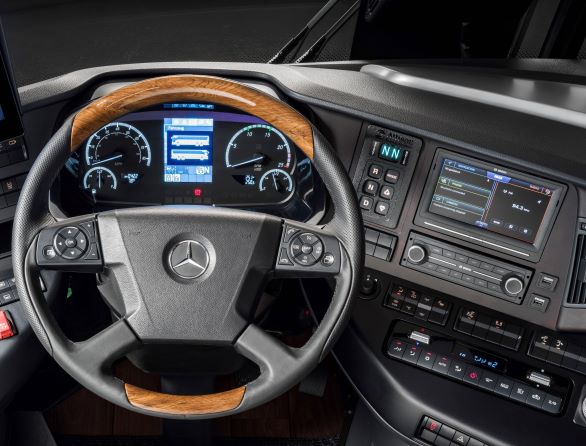 Allison Transmission said it was supplying its B500R fully automatic transmission for a new generation of Mercedes-Benz coaches for North America.
Manufactured at the Daimler plant in Hosdere, Turkey, the Mercedes Tourrider is a three axle high deck coach, available as either a Business or Premium model. It is powered by a 12.8-litre, I6 OM471 engine with 336kW (450hp) and maximum torque of 2,100 Nm.
Allison's transmission is fitted across the range as standard. It incorporates an integrated hydraulic retarder, which reduces the stress on the service brakes, as well as an electro-hydraulic control system managed via CAN-bus. The proprietary transmission control module (TCM) runs on software designed to "significantly" improve fuel economy.
FuelSense software provides neutral at stop and DynActive shifting, an algorithm used to achieve an ideal balance between fuel consumption and performance by automatically adapting the transmission control to load, speed and topography and selecting the most efficient shift point.
The transmission is part of the Torqmatic series, a range of fully automatic gearboxes designed to meet the specific needs of coaches, intercity and city buses with engine outputs of up to 410kW (550hp) and 2,450Nm.