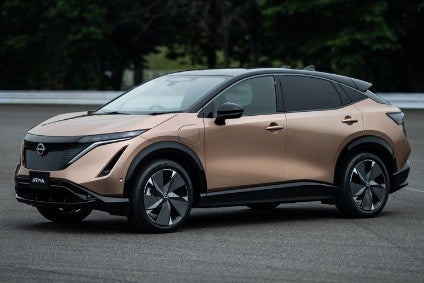 Renault , Nissan and Mitsubishi plan to strengthen their global "Alliance" by stepping up joint investments in electric vehicle (EV) development and production for global markets, according to unconfirmed reports in Japan.
A formal announcement on the Alliance's joint EV plans was originally due late last year, but was postponed due the covid pandemic in Japan. It is now scheduled for this Thursday.
The three companies are said to have agreed to triple their joint investments in R&D for EVs to more than EUR20bn (US$23bn) over the next five years and deepen their collaboration to help meet growing global demand for EVs and fend off rising competition from existing and newly-established brands. This is in addition to the EUR10bn already invested jointly by the group on electrification, bringing their total joint investments to EUR30bn.
According to sources in Japan, the three companies plan to jointly develop and launch more than 30 new EV models based on five high-volume platforms by 2030, covering 90% of their combined EV production.
The sources suggested the Alliance plans to develop one platform to support EVs such as Nissan's next generation Ariya and Renault's Megane EV, while a separate platform will be the basis for no-frills models including those sold under Renault's Dacia brand and Nissan's Chinese joint venture with Dongfeng. Two other platforms will be for mini-EVs and light commercial vehicles respectively.
The partners want to reduce costs by standardising batteries and driveline components, with the aim of bringing EV prices in line with those of internal combustion engine (ICE) vehicles by the end of the decade. They plan to jointly invest establishing 220GWh in annual battery production capacity globally by 2030, split between France, UK, China and Japan. They are also expected to share the solid-state lithium-ion battery technology currently being developed by Nissan.