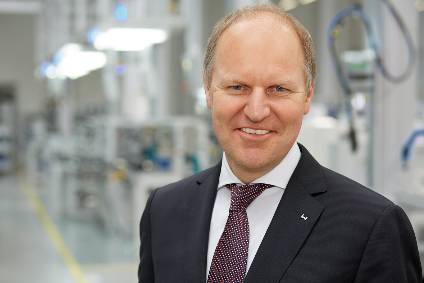 Webasto says all its employees who had been infected with the coronavirus have now been released from hospital.
The development applies to German as well as Chinese staff.
"We are very relieved and glad all colleagues are now completely healthy and are able to return to their families and friends," said Webasto chairman, Holger Engelmann.
"The well-being of our employees was and is our top priority. After we learned about the first cases at Webasto, we immediately initiated various measures such as the 14-day closure of our headquarters in Stockdorf. This worked very well and we were able to prevent the virus from spreading further within the company."
Some staff have already resumed work at the supplier. Due to the special situation, Webasto has coordinated the return to work with each employee individually.
"It was important for us to find the best possible solution for each of them," added Engelmann. "Most of the colleagues wanted to return to their everyday working life as soon as possible."
Webasto noted it continued to keep its employees worldwide up to date on current developments concerning the coronavirus. For example, new information from the authorities on risk areas and recommendations for travel activities are shared via e-mail and the intranet as well as displays and notices at the locations.
Higher hygiene standards also continue to apply at all Webasto sites. Business travel to and from China is temporarily suspended until the end of March, 2020.
For the risk areas defined by the Robert Koch Institute in China, South Korea, Italy and Iran, the company's internal regulation stipulates employees can only take planned business travel voluntarily and only with the exceptional approval of management.