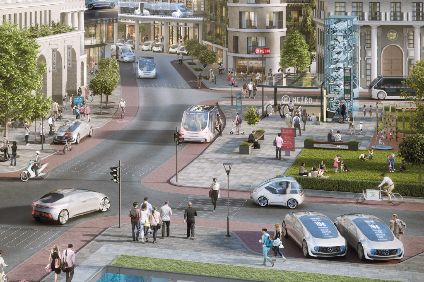 Computer vision software company Algolux said it would take part in the AI-SEE project headed by Mercedes Benz to ensure safe driving in poor visibility conditions.
Algolux will collaborate with 20 OEM and supplier companies over three years to enable Level 4 autonomy for mass-market vehicles.
The intent is to build a novel robust sensor system supported by artificial intelligence enhanced vehicle vision for low visibility conditions.
Autonomous driving requires an all-conditions capable system. Employing a multisensory data fusion approach, the sensor data acquired will be fused and simulated by means of AI algorithms tailored to adverse weather perception needs. This sensing system and an HD dynamic map will enable localisation performance in bad weather conditions.
Algolux will provide deep learning AI algorithms, fusion of data from distinct sensor types, long-range stereo sensing and radar signal processing expertise.
Challenging weather conditions cause existing sensing systems to fail in bad weather as fusion cannot be performed due to a lack of redundant information. Sensor measurements distorted in one measurement (eg LiDAR backscatter in snow) may not be distorted in others (intensity camera). Algolux instead relies on a smart fusion approach which represents the control centre or brain of the system, enabling a more robust perception platform that can be used in any lighting or weather conditions.
The project's innovations will permit market introduction of L4 automation by 2030 amd save time and development costs.
It  will be co-funded by the National Research Council of Canada Industrial Research Assistance Program (NRC IRAP), the Austrian Research Promotion Agency (FFG), Business Finland, and the German Federal Ministry of Education and Research BMBF.