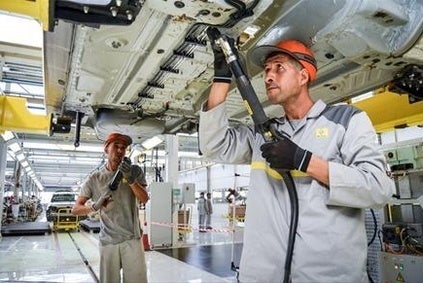 Renault has strengthened its presence in North Africa with the opening of an SKD assembly plant in Algeria.
The factory, in Oued Tlelat in the Oran region in the north west of the country, has an initial assembly capacity of 25,000 units a year.
A second phase, with an increase to 75,000 vehicles per year, is under consideration and will include closer integration of suppliers, as well as body and paint shops.
The Algeria plant assembles the Renault Symbol, a saloon version of the Clio supermini. Renault is the market leader in Algeria with a 25% market share so far this year.
Renault has two plants in neighbouring Morocco including a full production facility for the Dacia Logan.
Renault Algérie Production (RAP) hired about 350 workers in recent months and trained them at the automotive training centre (CFPA) in Oran. Some were also trained at Renault-Nissan Alliance plants including one in Romania.