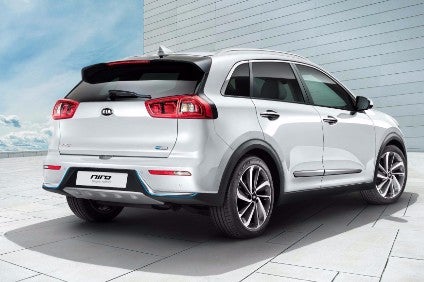 Kia Motors America (KMA) has introduced the Niro skill for Amazon's Alexa home assistant.
This will deliver instant access to product information for the crossover, direct to consumers. The Alexa will also provide local dealer stock information and product specifications direct to consumers.
"Kia is committed to simplifying the car buying process and this provides a one stop source for Niro information and engages consumers through the digital channels they use the most," said Kimberley Gardiner, director of marketing, KMA. "The future is now with user-friendly interfaces such as Amazon Alexa, and Kia is focused on giving our customers convenience and flexibility in the mobile way today's shoppers are looking for."
KMA said the was an important next step on the path to nearly tripling the brand's global alternative fuel car lines by 2020. A plug-in hybrid powertrain will be available in the US later.
Kia has also announced that it is working with Amazon Media Group to help promote its customer service skill to customers.
"We're excited to help Kia extend their focus on cultivating a forward-thinking, customer-centric auto shopping experience," said Jeremi Gorman, head of U.S. sales and marketing for Amazon Media Group. "This programme is a great example of a brand working backwards from customers to address their needs in ways they've not yet imagined themselves."