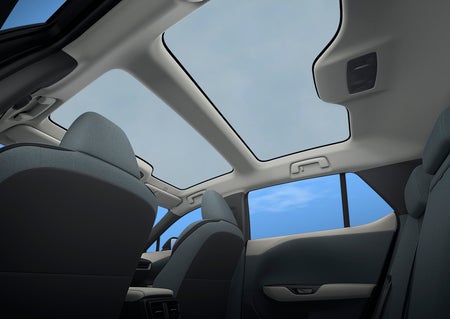 Tokyo based AGC has developed a light-control panoramic roof with low-E coating for a Toyota group model launching later this year.
The use of low-E glass with high solar control and heat-insulating performance allows the panoramic roof to provide both an open cabin environment and a comfortable cabin temperature while the elimination of a sunshade contributes to a lighter body.
While conventional panoramic roofs let in light and create an open interior space, they are susceptible to solar heat and outside temperature, requiring sunshades to keep the cabin comfortable and preventing occupants from fully enjoying the open feeling due to heat and cold issues.
The special coating technology developed by AGC recently for automotive glass has cleared the reliability evaluation required and also achieved unprecedented solar control and heat insulation performance, thereby greatly reducing heat in summer and cold in winter, which had been an issue. The shade-less configuration also contributes to vehicle weight reduction and head clearance.
Furthermore, a light-control type is also available to instantly control the transmitted light and adjust the light environment inside the cabin.