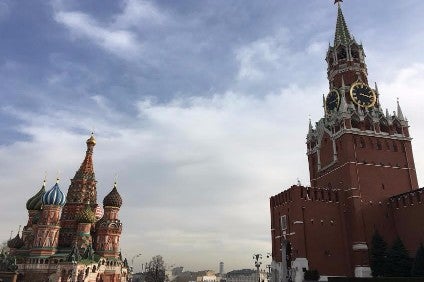 Russia new passenger car and LCV sales rose 15% in June – the fourth straight month of increases after years of sharp falls.
The relatively good news – after 50% was wiped off volumes in the previous four years – may be a signal the Russian market is starting to turn the corner in terms of growth but the country is notoriously susceptible to external forces – not all of them economic.
Among the top ten bestselling models so far, all are locally produced, with June seeing a 15% increase or 18,405 sold units, amounting to 141,084 cars, according to the Association of European Businesses Automobile Manufacturers Committee (AEB AMC).
This year from January to June, 718,529 cars were sold.
"Russian car market sales continue to recover at a robust pace," said AEB AMC chairman, Joerg Schreiber.
"Growth rates of 15% in the month of June and 12% in the second quarter almost make us forget the slow start into the year.
"Cumulative sales in the period from January to June exceed last year's result by 6%, very close to our initial forecast for the full year 2017 which we are maintaining for the time being."
Resource-dependent Russia is constantly exposed to oil price fluctuations and although these have relatively stabilised of late, it is also subject to international economic sanctions imposed by the West following the annexation of Crimea and what the European Council refers to as 'destabilising the situation in Ukraine.'
Just last month the Council prolonged economic sanctions targeting specific sectors of the Russian economy until 31 January next year.