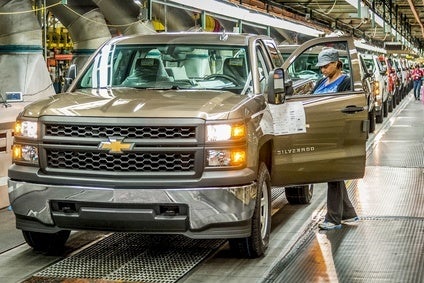 AAM's sales in the first quarter of 2022 were $1.44 billion versus $1.43 billion in Q1 2021.
Sales were hit by the semiconductor chip shortage and there were also metal cost rises and a foreign exchange hit.
Net income of $1.0 million, or $0.01 a share, compared with $38.6 million, or $0.33 a share.
Full year revised 2022 financial targets are sales in the range of $5.6 – $5.8 billion and adjusted EBITDA of $785 million – $830 million based on North American light vehicle production of 14.3 million – 14.7 million units.