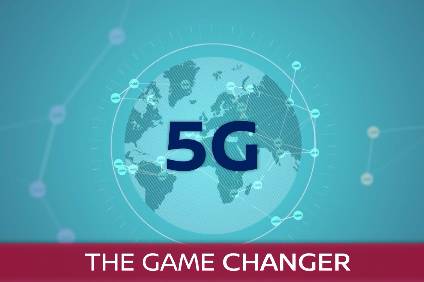 Fifth generation mobile (cell) networks – 5G – will be a game changer for autonomous driving (AD) technologies when they arrive in 2020, according to Nissan Europe's VP for Advanced Product Strategy.
Ponz Pandikuthira told delegates at Frost & Sullivan's Intelligent Mobility 2017 event in London that for autonomous driving to really take off, vehicles need to be connected to the cloud and need to be connected to one another.
"That can happen on a big scale only when we have 5G [cell] networks that are widespread. That will change how connected vehicles and autonomous vehicles function."
He said that mainstream 5G availability could be expected by 2020 in Europe and North America with other parts of the world and third world metropolitan areas rapidly catching up after that.
Pandikuthira said that AD holds out the prospect of addressing the 1.25m people a year who are killed in road accidents globally. "Just here in Europe, 85,000 people every year are killed by traffic accidents and 80-90% of that is down to human error. Can you imagine if 85,000 people in Europe died every year in plane crashes? I think we would see massive legislation and innovation going in to solve the problem.
"The main benefit with autonomous vehicle technologies in the near future is to drive safety.
"However, when we have fully autonomous vehicles with 5G connected to a grid, then we have the possibility of real hands off and brains off scenarios," he said.
"When that happens, we need to prepare for what people are going to do in their vehicles in terms of content and productivity, things like meeting schedules – or perhaps even making the vehicle itself a mobile meeting space."
He also said that the mobility ecosystem will develop into a fully integrated platform. "It will not be just OEMs and there will also be innovative start-ups that we haven't heard of yet."