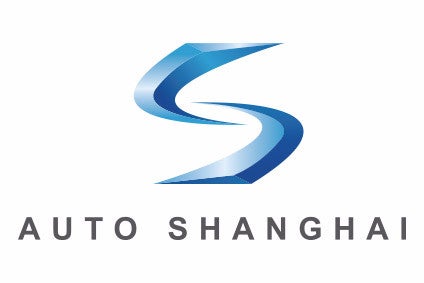 Auto Shanghai 2017 did not disappoint, with a vast number of concept, prototype and production model world debuts. The most important vehicle premiere will probably prove to be the Wuling Hong Guang S3, this being the first SUV for the number one brand in the world's largest market.
Information on the majority of these models can be found by searching PLDB, just-auto's global vehicle database. Simply click on the link at the end of this list.
Acura TLX-L Prototype: Honda waited until the car's mid-cycle facelift (New York show debut) to add the extended wheelbase body
Audi e-tron Sportback concept: previews a coupé version of e-tron electric SUV, will be on sale in 2019 and have three electric motors
Baojun 310 Wagon: 4.6m long estate gives SAIC GM Wuling's hugely successful low-cost brand yet another new model
Beijing Auto BJ80 PHEV: this Mercedes G-Class lookalike gains a plug-in hybrid powertrain, to be made by BAIC's BAW division
Beijing Auto EX400L EV concept: compact SUV with a plug-in powertrain
Beijing Auto Senova D50: a surprise debut given that the current (Saab-based) sedan is only three years old, goes on sale in June
Beijing Auto Senova OFFspace D70 concept: preview of the replacement for the D70 – a large sedan based on the former Saab 9-5
Beijing Auto Senova X55: another surprise was this facelift for an SUV which was ony released as recently as early 2016
Bisu T5: seven-seat crossover to sit in the range above the T3 and due to be on sale across China from the second half of 2017
BMW 5 Series long-wheelbase: first three variants will be the 525Li (224hp 2.0-litre), 530Li (252hp) and 540Li (340hp 3.0-litre)
BMW M4 CS: more power and less weight, 460hp 3.0-litre turbocharged six-cylinder engine, priced at 116,900 euro in Germany
Brilliance Jinbei Huasong 7 limousine: stretched version of this big MPV which has not been much of a success against the Buick GL8
Brilliance Jinbei V3 facelift: the minimalist front end of this two year old B-crossover is swapped for a far more blingy grille
Brilliance Shineray Eroe concept: strikingly styled electric crossover said to be heading for production to join existing X5 & X7 SUVs
Buick Regal: project E2SB is the same car as the Opel Insignia Grand Sport and next Holden Commodore and therefore a five-door hatchback (the outgoing model is a sedan), this is the debut of the China-built model; North America's 2018 Regal debuted at NY show
Buick Velite 5: to be locally manufactured, this extended range EV five-door hatchback is closely related to the Chevrolet Volt
BYD Dynasty concept: a big SUV which is tipped to be called Song 7 when it enters production in 2018
Cadillac XT5 PHEV: same 2.0-litre four-cylinder petrol engine and electric motor as the CT6 PHEV
Changan CS55: new 4.5m long SUV, 1.5-litre turbo engine, due on sale in China from the second half of 2017
Chery Tiggo5: replaced after just four years, but that model stays in production and becomes the Cowin X5
Chery Tiggo Coupe concept: C segment crossover, steering wheel can be a controller for video games while car is in autonomous mode
Chevrolet Equinox: public debut for locally built model, manufacturing takes places at SAIC GM's Wuhan plant
Chevrolet FNR-X concept: the Find New Roads – Crossover is GM's take on the Nissan Juke/Toyota C-HR, PHEV powertrain
Citroën C5 Aircross: to be built in China and France; in the former it supplements a facelifted C5 sedan, in Europe it replaces the C5
Citroën C5 facelift: this aged sedan has been built in China since November 2009 and in France since the first quarter of 2008
Cowin X5: the outgoing Chery Tiggo5 changes brands and gains new badges but there is no facelift
Dongfeng Fengdu Fengguang 580 facelift: a surprise early update given that this compact SUV only went into production 11 months ago
Dongfeng Fengdu FengShen AX4: this B-crossover will be the first model for Groupe PSA & Dongfeng's CMP architecture
Dongfeng Fengdu MX3: prototype of an additional SUV due for release later in 2017, 4,506mm long, to be made by Zhengzhou Nissan
FAW Junpai A50: B segment segment closely related to the CX65 (see below); like that model, to the built by Tianjin FAW Xiali
FAW Junpai CX65: an additional model rather than a replacement, this continues the trend for B segment crossover-wagons
Ford Mondeo Energi: same as North America's Fusion Energi (a PHEV) and a preview of model to be built by Changan Ford from 2018
Geely Emgrand MPV concept: a potential preview of a large minivan
Geely Emgrand X1: B segment SUV, project code is V01, launch should be in second half of 2017
HaiMa S3 Young: after three years of production, a facelift and a new name for the S5
Haval HB-03 Hybrid concept: closely related to another Great Wall SUV, the Wey Pi4 VV7x
Hawtai WS 55: another facelift and another new name for the E80 D segment sedan which started life as the E70
Honda CR-V Hybrid: will be locally manufactured by Dongfeng Honda from the second half of 2017
Hongqi H5: FAW has used its JV to secure a fresh platform for the Red Flag brand by rebodying the Mazda6/Axela sedan
Hongqi U-Concept: big SUV which might be built and badged as the HS5, one novelty was a screen set into the steering wheel
Hyundai ix35: 4,435mm long, new model for the Beijing Hyundai JV, same platform as the old ix35 which is still made in China
Hybrid Kinetic K550 & K750: five- & seven-seat large SUVs, each engineered by Pininfarina with a micro-turbine powertrain
Hyundai Mistra facelift: this C-D segment sedan's premiere was at the same event four years ago
Hyundai Sonata facelift: debut of the model to be built by Beijing Hyundai (Korea & North America's models have already been seen)
Jeep Yuntu concept: said to be a preview of a future six-seat SUV, to be manufactured by GAC-Fiat, could revive the Commander name
Kia K2 Cross: locally built by the DYK joint venture, the Cross is a K2 (Rio/Pride) five-door with raised suspension
Kia Pegas: small sedan especially for China, on sale from second half of 2017, standard 1.4-litre petrol engine
Lexus NX facelift: NX 200t keeps its 2.0-litre turbo engine but changes names to NX 300, NX 300h name is unchanged
Lynk & Co. 01: production version of the C segment crossover prototype revealed in Berlin last October, on sale in China in late 2017
Lynk & Co. 03 concept: C segment sedan, production model will be released in China in late 2018, six months after the as yet unseen 02
Maxus D90: five-, six- or seven-seat versions of this large SUV from SAIC are due on sale in China from September
Mercedes-AMG S 63 4MATIC+: facelift for the former S 63 and a 450kW (612PS) 4.0-litre turbo replaces the 430kW (585PS) 5.5-litre V8
Mercedes-AMG S 65 facelift: no changes for the 463kW (630PS) and 1,000Nm 6.0-litre turbo V12 engine
Mercedes-Benz Concept A Sedan: preview of a four-door next generation A-Class, to be aimed at the 1 Series sedan which Brilliance BMW builds in Shenyang, should be standard and long-wheelbase cars, MFA2 platform, LWB to be locally manufactured by Beijing Benz
Mercedes-Benz S-Class facelift: lots of new driving assistance gear plus the first of the M256 in-line six-cylinder petrol & diesel engines
Mercedes-Maybach S 560 & S 680: facelifts and new names for the outgoing S 500 and S 600 though only the former has a new engine
MG 3 facelift: second set of styling changes for this six-year old hatchback are far more substantial than the previous facelift
MG E-Motion concept: big electric coupe with scissor doors, looks like a Jaguar at the front, said to be headed for production
Mini John Cooper Works Countryman: 170kW (231hp) and 350Nm 2.0-litre four-cylinder petrol turbo, AWD, on sale from May
Nio ES8: seven-seater electric SUV prototype, company claims it will be "launched" by the end of 2017 and on sale in 2018
Nissan Kicks: China's version of the existing Brazil- and Mexico-made small SUV will of course be made in partnership with Dongfeng
Peugeot 5008: Dongfeng Peugeot's locally made model has a different front end to that of the 5008 made in France at Rennes
Qoros K-EV concept: plug-in crossover, claimed to have a 500+km range and 0-100km/h in 2.7 seconds, production version in 2019
Renault R.S. 2027 Vision concept: what Renault believes a Formula 1 car may look like in a decade's time
Roewe Vision-E concept: same name as a Škoda design study and is also an electric SUV
Škoda Octavia Scout facelift: will be an import to the Chinese market, to be sold there as the Octavia Combi
Škoda Vision E concept: five-door electric SUV coupé, claimed to have a range of up to 500km, level 3 autonomous drive
Suzuki SX4 facelift: debut for the model manufactured by Chongqing Changan Suzuki Automobile Co., Ltd.
Toyota FUN concept: looks like a reworking of the latest generation Camry which is yet to reach the Chinese market
Venucia M50V: small minivan that is based on a Dongfeng (Fengguang 360) rather than a Nissan
VLF F1 V10 Roadster: the rebodied Dodge Viper is the convertible version of the VLF Force 1
Volkswagen CrossTouran L: replaces the out of production CrossTouran and is SAIC-VW's new-shape Touran with raised suspension
Volkswagen C-Trek Boundless concept: design study of FAW VW's compact crossover; C-Trek is a wagon version of nine-year old Bora
Volkswagen I.D. Crozz concept: this crossover prototype shares much with the I.D. Buzz concept from the 2017 Detroit auto show
Volkswagen Phideon PHEV: for reasons unknown, SAIC VW hasn't given it a GTE suffix; 2.0-litre turbo petrol engine+one motor
Wey Pi4 VV7x concept: updated Wey 01 concept, Great Wall's additional brand is to be positioned above but only just above the pricing levels of Haval SUVs, and Wey's all-SUV range will be a line-up of vehicles which will have Haval equivalents
W Motors Iconiq 7 concept: large electric minivan said to be headed for production in 2019 with a lot of help from Magna International
Wuling Hong Guang S3: SAIC-GM-Wuling's first SUV, 4,654mm long and with a 2,800mm wheelbase, 1.5-litre & 1.5-litre turbo engines
Zhiche Auto Singulato iS6: electric SUV prototype, production model is due for release in 2018 the company claims
Zotye Concept S: in the sketches issued by the company, it looks a lot like the Lamborghini Urus
Zotye T300: production version of the 4.4m long SUV concept from last year's Beijing motor show
Zotye T500: C-SUV which sits below the T700 in what is becoming a large range of SUVs
Zotye T700: production version of the T600 S, an SUV concept, production started in late March
Future product program intelligence
Get more data on vehicle lifetime and future product plans with PLDB from QUBE.