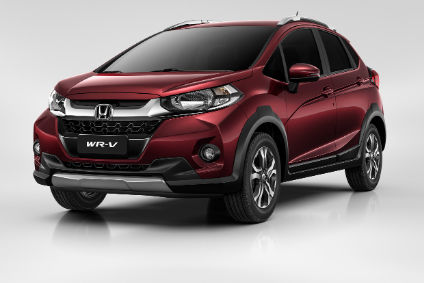 The Honda WR-V was the main world premiere at the 8 November press day of the 2016 Sao Paulo International Motor Show. It joined the Jeep Compass, which made its public debut at the event, the media preview having already taken place.
Information on the majority of the following models can be found by searching PLDB, just-auto's global vehicle database. Simply click on the link at the end of this list.
Ford Ka Trail: raised suspension and grey plastic wheelarch extensions
Honda WR-V: small SUV for Brazil and likely India too, project code is 2FM, production due to commence in 2017
Hyundai Creta STC (Sport Truck Concept): preview of a potential pick-up derivative of the small SUV
Jeep Compass: replaces both Patriot and Compass. Platform is CUSW. Production is already underway in Brazil, build having commenced at Goiana, Pernambuco in September. The Compass will also be made in Mexico (Toluca), India (Tata-Fiat: Ranjangaon, Maharashtra) and China (GAC-Fiat: Guangzhou, Guangdong). US should be vehicle's largest market
Renault Duster Extreme concept: design study for a potentially more rugged production variant
Renault Kwid Ousider concept: similar to former Climber concept (raised suspension, roof rails)
Renault Sandero RS Grand Prix concept: meant to be a link to F1 team, black with gold accents
Future product program intelligence
Get more data on vehicle lifetime and future product plans with PLDB from QUBE.