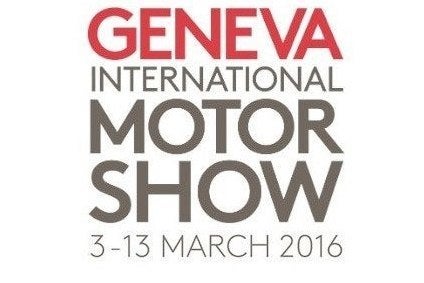 The Audi Q2, Toyota C-HR, Hyundai Ioniq, Maserati Levante, Renault Scenic, SEAT Ateca and Volvo V90 were arguably the most important cars to have had their world premieres at this year's Geneva motor show.
Information on the majority of the following models can be found by searching PLDB, just-auto's global vehicle database. Simply click on the link at the end of this list to buy a subscription, or to try PLDB for free.
Abarth 124 rally: first look at 124 spider and Mazda MX-5 with a hard roof
Abarth 124 spider: 170hp 1.4 MultiAir turbo engine, 6-speed manual or auto
Alfa Romeo Giulia sedan: 2.0-litre petrol and 2.2-litre diesel engines
Alfa Romeo Giulietta facelift: public debut for minor styling changes
Alfa Romeo MiTo facelift: deliveries to commence in second half of 2016
Apollo Arrow: former Gumpert Apollo reinvented as "the fastest car on the planet"
Arash AF10: petrol engine and four motors producing a claimed 2000+hp
Aston Martin DB11: replaces DB9, on sale worldwide from August
Audi Q2: 4.19m long SUV is Audi's smallest yet, first deliveries from October
Audi Q7 e-tron: 3.0-litre V6 TDI and one electric motor, total output of 275kW & 700Nm
Audi RS Q3 Performance: 2.5-litre turbo I5, 270kW (367hp) and 465 Nm (343 lb-ft) of torque
Bentley Mulsanne Grand Limousine by Mulliner: a full metre longer and 79mm taller
Bentley Mulsanne facelift and LWB: update time after six and a half years of production
BMW M760Li xDrive: 441kW/600hp and 800Nm 6.6-litre biturbo V12
Borgward BX-5: 4.48m long SUV, PHEV powertrain
Borgward Projekt BX6 TS concept: SUV-coupe might preview a future model
Bugatti Chiron: 1103kW/1500PS & 1600Nm from 8.0-litre quad-turbo W16, 420km/h
Carrozzeria Touring Superleggera Disco Volante Spyder: targa version of 2013's D.V.
Chevrolet Corvette Grand Sport: new track day coupe and convertible variants
Citroën E-Méhari: based on Bolloré Bluesummer EV, to be built alongside it at Rennes
Citroën SpaceTourer: one of three MPVs to be built at the SevelNord JV
Citroën SpaceTourer Hyphen concept: modified exterior and interior, 4×4 drivetrain
DS 3 facelift: new front end, CarPlay and Android connectivity, additional engines
DS E-Tense concept: 4.7m long & 1.29m high electric coupe, 402hp and 516Nm
Ferrari GTC4Lusso: facelifted & renamed FF, 507kW 6,262cc V12
Fiat 500S: sports model grade gains fog lights, side skirts and spoiler
Fiat Fullback concept: a different grille and extended wheelarches
Fiat Tipo five-door and SW: hatchback and estate versions added to Egea sedan
Ford Fiesta ST200: gains 18PS over 182PS ST, most powerful Fiesta yet
Ford Kuga facelift & Vignale: same restyle as the Escape had at last year's LA show
Ford Edge, Mondeo hatchback & S-MAX Vignale: additional vehicles for this sub brand
Honda Civic Hatchback Prototype: preview of next year's built-in-England five-door
Hyundai Ioniq: rival for the Prius but with petrol-electric, PHEV or EV powertrains
Italdesign Giugiaro GTZero concept: electric supercar, claimed to have 500km range
Jaguar F-TYPE SVR: hatchback and convertible variants, 423kW supercharged V8
Kia Optima Sportswagon: production version of Sportspace concept from Geneva '15
Koenigsegg Agera: the last 'model series'
Koenigsegg Regera: production version of concept from last year's show
Lamborghini Centenario: 40 cars to be built, 770PS V12
Lexus LC 500h: four-speed automatic, 3.5-litre V6 and one electric motor
Lotus Evora Sport 410: loses 70kg compared to Sport 400, claimed 186mph
Maserati Levante: 5m+ long crossover and there will be a PHEV variant too
Mazda3 99g/km 1.5-litre diesel: CX-3 & Mazda2 already have this engine
McLaren 570GT: an additional 220l of boot space thanks to side-opening hatch
McLaren 675LT Spider: announced in November '15, this was its public debut
Mercedes-AMG C 43 4MATIC Coupé: 270kW/367hp 3.0-litre biturbo V6
Mercedes-Benz C-Class Cabriolet: fabric roof and same engines as Coupe
Mercedes-Benz V-Class Exclusive: additional, upscale model grade
Morgan EV3: plug-in powertrain for this three-wheeler, build starts in Dec
nanoFlowcell QUANTiNO: an update of the concept from last year's show
Nissan X-Trail & Qashqai Premium concepts: potential high-price variants
Opel GT concept: front-engined, RWD, three-cylinder sports car design study
Opel Mokka X: facelift, with the X suffix denoting it as a crossover/SUV, GME says
Pagani Huayra BC: not the roadster (comes later in 2016) but an even faster coupe
Peugeot 2008 facelift: three years since it was launched at the 2013 Geneva show
Peugeot Traveller: one of three PSA/Toyota people carriers, to be built in France
Peugeot Traveller i-Lab VIP 3.0 Shuttle concept: luxury limousine design study
Pininfarina H2 Speed concept: hydrogen fuelled racing car design study
Porsche 718 Boxster: new name, facelift and four-cylinder turbo engine added
Porsche 911 R: has 368kW/500hp 4.0-litre engine, just 991 will be built
Renault Mégane Sport Tourer: production at Palencia due to start in June
Renault Scénic: narrow 20″ wheels as standard for low drag, on sale in Q4
Rimac concept_one: supercar, 800kW from four electric motors
SEAT Ateca: 4.3m long SUV, to be built by Škoda, 1.0- & 1.4 petrols, 1.6 & 2.0 TDIs
Škoda Fabia Combi ScoutLine: off-road looks, three petrol and three diesel engines
Škoda Octavia RS 4×4: hatchback and wagon, 135kW/184PS 2.0 TDI and DSG
Škoda VisionS: SUV, will be built in Europe, and in China by SAIC VW at Changsha
smart fortwo cabrio Brabus: other convertibles premiered at 2015 Frankfurt IAA
Spyker C8 Preliator: supercharged Audi V8, only 50 cars will be made
SsangYong SIV-2 concept: a preview of the next Korando/Korando C
SsangYong Tivoli XLV/Air: longer body and bigger boot but same wheelbase
Subaru XV concept: a preview of the next model due out in 2017
Techrules AT96 TREV concept: has "range extending turbine recharging"
Toyota Proace: second generation of this large minivan, a JV with PSA
Toyota C-HR: production version of the concept from the 2015 Frankfurt IAA
Vauxhall Mokka X: as per the Opel Mokka X but specific information for the UK here
Volkswagen Multivan PanAmericana: production version of concept from 2015 IAA
Volkswagen Phideon: five-metre long sedan to be built by SAIC Volkswagen
Volkswagen T-Cross Breeze concept: preview of a B-SUV due on sale in 2018
Volkswagen up! facelift: includes a 66kW/90PS 1.0 petrol engine for the first time
Volvo V40 & Cross Country facelifts: new headlights and grille, lower CO2 for D2
Volvo V90: replaces V70, will be built at Torslanda, revealed to media on 18 Feb