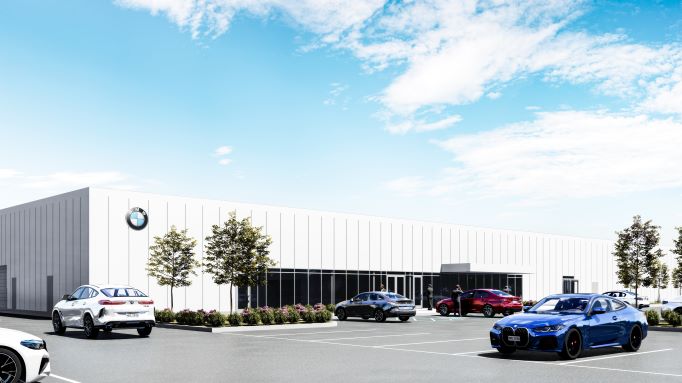 BMW of North America and Tradepoint Atlantic have opened a new vehicle distribution centre (VDC) at the terminal in Sparrows Point, Maryland.
The 35-acre site includes a new purpose-built 75,000 sq ft building, nearly doubling the size of the previous location.
The new VDC will support 125 dealers in the central and eastern regions of the US. In addition to receiving vehicles from manufacturing facilities and acting as a distribution hub, the site also performs vehicle inspections, repairs (mechanical, paint, and body), accessory installations, vehicle programming, and maintenance.
"Vehicle distribution centres are a critically important part of our operations, helping to support our dealer network, and ultimately in getting vehicles into customers hands," said Claus Eberhart, VP, aftersales, BMW of North America. "With the ability to process up to 100,000 vehicles annually, the [new VDC] will help us meet growing demand for [our] vehicles in the region."
The new location has several logistical advantages, including access to deep water berths and proximity to rail and highway transport. The repurposing of what was once an integrated steel mill and implementation of active recycling and waste management programs align with BMW Group's ongoing commitment to sustainability.
Highlights include smart lighting throughout the building, a water reclamation system in the facility's car wash, aluminium, plastic, and cardboard recycling, and a purpose-built design to create an efficient workflow and reduce vehicle movement and emissions.
BMW of North America currently operates VDCs in New Jersey, Maryland, Georgia, Texas, and California, serving 350 BMW and 105 Mini dealers nationwide.