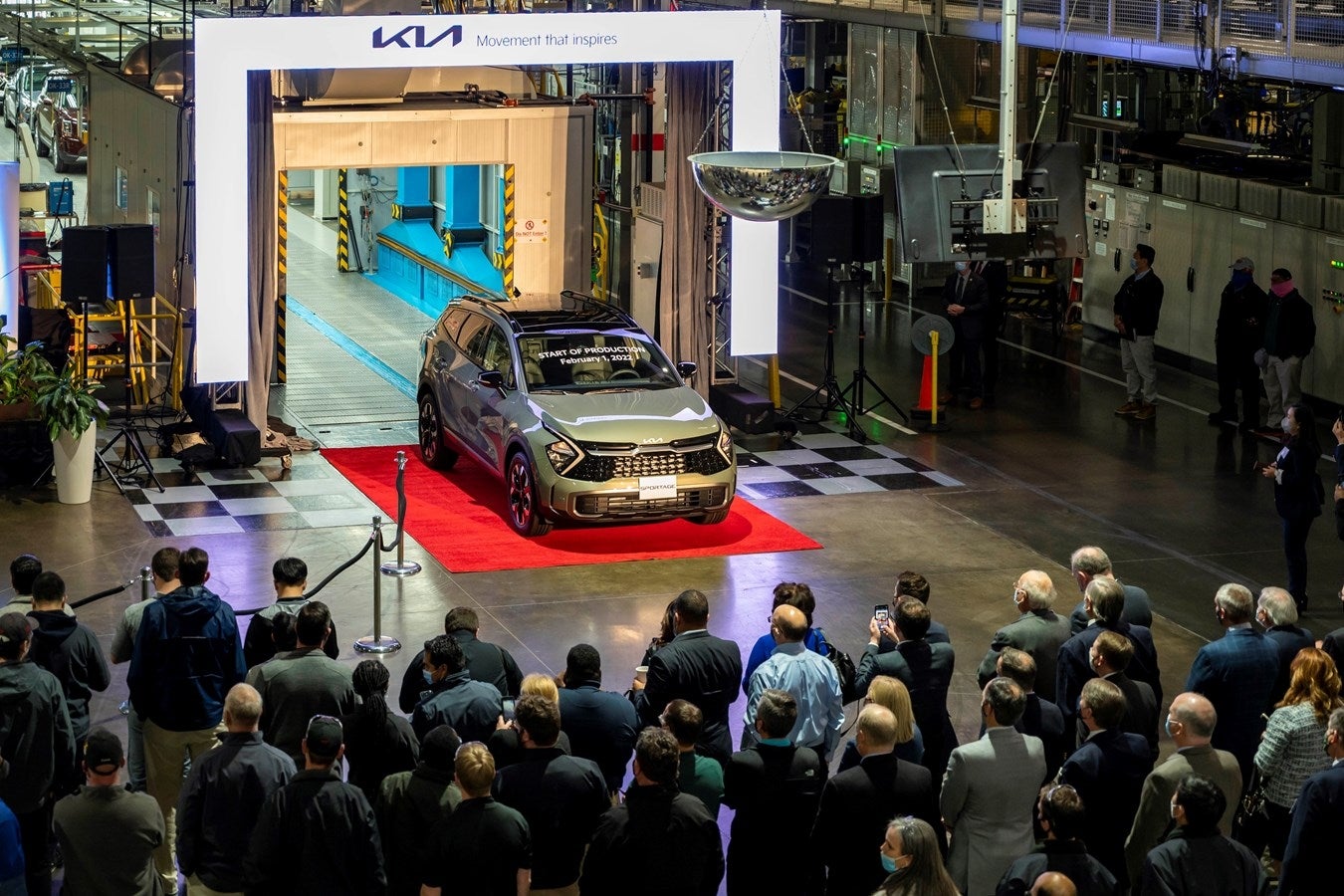 Kia's US plant in West Point, Georgia, has officially begun production of the redesigned 2023 Sportage subcompact SUV.
Job One was painted jungle green with the X-Pro Prestige trim package, introduced by Kia North America president and CEO Sean Yoon and then driven off of the assembly line by Georgia governor Brian Kemp and Kia production VP James Watson.
Georgia was already building the US-specific Telluride, Sorento SUV and the K5 mid-size sedan.
"The launch of Sportage in Georgia is a further testament to Kia's longstanding dedication to the US market and the local economy," said Yoon. "Coming off a record setting sales year in 2021, today's launch adds further momentum to the Kia brand's fast start in 2022."
Countess said the plant's "long history of success and its reputation for quality" were big factors in the ability to add a fourth model.
"The Kia Georgia team as a group is second to none and has been producing award-winning vehicles for more than 12 years," he said.