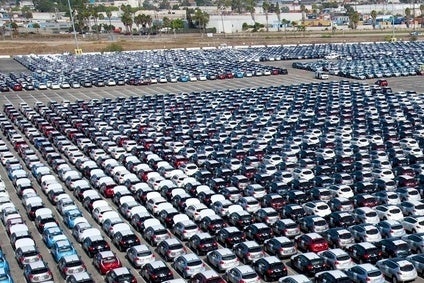 Analysis across industries undertaken by a research firm suggests the auto industry is emerging as a relatively strong performer in the recovery from the pandemic.
GlobalData, a leading data and analytics company, has undertaken an analysis of activity levels across 18 industries, comparing pre-pandemic activity levels with those up to the second quarter of this year. Activity levels are expressed in the form of an index derived from company level data on hiring, deals, stock prices and sentiment analysis of news reports and financial filings.
According to the wide-ranging analysis of activity, the automotive sector's level of overall activity in Q2 of this year was running well above pre-Covid levels (measured at Q4 2019) and ahead of most other industrial sectors measured (see below chart).
Activity levels in the sector were 33.1% higher than they were at the end of 2019, before the pandemic decimated economies across the world. This means that, of the 18 sectors included in the analysis, the automotive sector ranks second in terms of its latest value for Covid-19 activity recovery.
A further analysis undertaken of listed companies' stock prices also shows the automotive sector as the top sectoral performer, even ahead of tech stocks.
GlobalData analyst Dave Leggett said: "It has been a tough and unprecedented period, of course, for all industries - including automotive. However, we have seen a pretty strong recovery in automotive which set in last year when economies re-opened and vehicle demand quickly came back on stream, to the benefit of top and bottom lines at both vehicle manufacturers and suppliers - who have also been keeping cost bases well under control.
"Moreover, bright prospects for electrified vehicles in the context of a green hued recovery have also lifted prospects and sentiment for the sector.
"However, the pandemic is far from over - illustrated in recent setbacks in southeast Asia - and the global semiconductors shortage is acting to constrain new vehicle sales. Long waiting lists for new cars have, though, kept transaction prices and margins high.  It's perhaps a case of autos being in a relatively good position, but still needing to be very cautious on prospects which are ultimately tied to what happens to the global economy. Major uncertainties remain."
GlobalData's sector activity metric is a derived from several of the company's research datasets. The composite index is composed using a combination of company level data on job advertisements, deals, stock prices and sentiment analysis across financial filings and news reports. It is a dynamic metric taking in millions of datapoints that can be used to track how strongly different sectors or industries are performing.
For instance, the number of open job advertisements in automotive is currently at a higher level compared to most other industries, relative to their pre-pandemic norms. By 20 June 2021, the latest date for which data are available, hiring levels were 65.9% higher than those recorded prior to Covid-19's impact. This means that the automotive ranks fourth out of the 18 sectors analysed when it comes to the recovery of hiring levels.
In addition to jobs and stocks, GlobalDaata's composite index also factors deals into account, tracking mergers, acquisitions, private equity and venture capital deals on a daily basis. This, again, can be seen as a good indicator with which to gauge how ambitious companies are feeling, with a greater number of deals indicating a more optimistic outlook.
Relative to pre-pandemic levels, the volume of financial deals in automotive has been lower than that of most other industries over the past 19 months.
By 30 June 2021, automotive deals were 10.6% higher than levels at the start of October 2019. This places the sector in ninth position out of the 18 industries included in the analysis on current deal volume recovery.