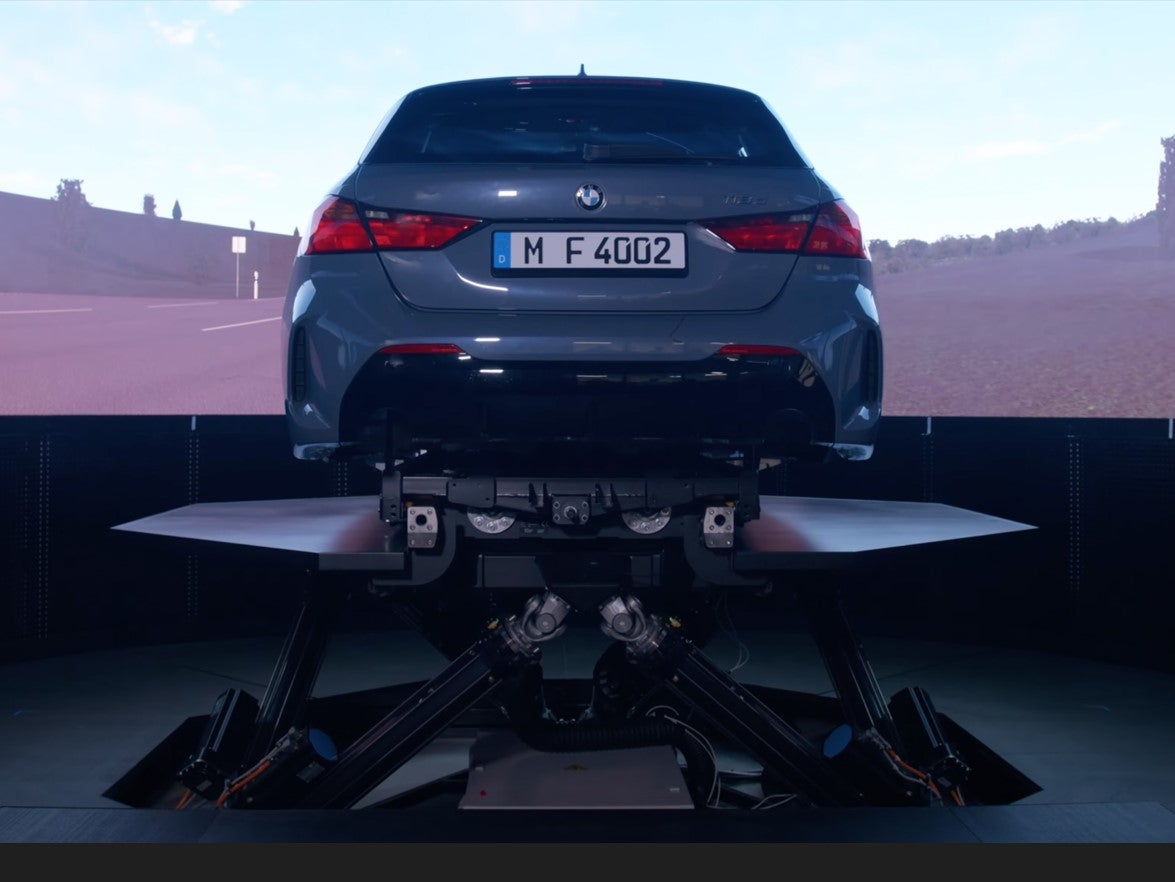 Many companies have been making headway with installing driver-in-the-loop (DiL) simulators to assist with the development of upcoming vehicles, new technology and autonomous driving.
DiL simulation allows engineers to receive reliable input from expert test drivers early on in the vehicle development process, before physical protypes are available. This technology allows for the comprehensive testing of advanced driver assistance (ADAS) features such as lane changing technology, parking assist, emergency braking, evasive steering and more.
DiL manufacturer Cruden has recently completed installing a new DiL at BMW Group's new FIZ Driving Simulator Centre in Munich. The latest simulators feature LED wall solutions, from LED specialist ICT, and provide many benefits over other solutions on the automotive market.
We spoke to Bastiaan Graafland, product manager Cruden, and Dennis Marcus, commercial manager automotive and motorsport, Cruden, to find out more about this project and the benefits the technology brings.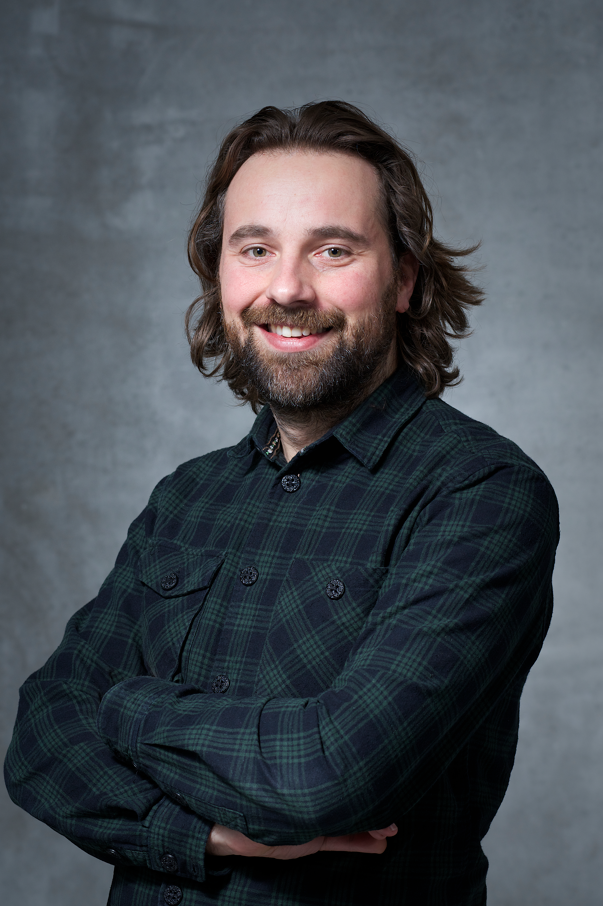 Just Auto (JA): How did relationship with BMW come to be?
How well do you really know your competitors?
Access the most comprehensive Company Profiles on the market, powered by GlobalData. Save hours of research. Gain competitive edge.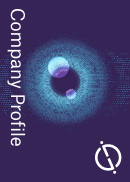 Company Profile – free sample
Thank you!
Your download email will arrive shortly
Not ready to buy yet? Download a free sample
We are confident about the unique quality of our Company Profiles. However, we want you to make the most beneficial decision for your business, so we offer a free sample that you can download by submitting the below form
By GlobalData
Bastiaan Graafland (BG): In large projects like this, There is often a request for information (RFI) phase so a company such as BMW – embarking on a big project – can get an understanding of how they can realise what they want, who is involved and consider overall costs and pricing.
We had some initial discussions prior to the RFI phase that were the first ideas thrown out into the market; we put a lot of effort into that, and we talked to a lot of specialist companies and also fed back to end-user BMW.
It's quite a formal process for BMW, with clear goals and directions identified. We came in to have that realised and find the practical solutions that could make it possible to meet all of BMW's requirements.
Dennis Marcus (DM): We've been a supplier for BMW, so they were already a customer of ours. When an OEM like BMW comes with the idea of 'hey, we need to really expand a driving simulator system', they naturally look around. By doing that they came across simulators that we've built for other OEMs also in Germany.
Could you explain the screen set-up which is involved with the BMW project?
BG: LED screens have been in the market for a long time, but not so much in the simulator market. In the old days they were used more for things like airport billboards, advertisements or digital signage. For those applications it's never been very important to have very high resolutions, uniform images, or high frame-rate images – which is what you need for simulations.
BMW was really focused on specific aspects; they wanted to have the system as perfect as possible. Most of the systems have quite large panels that make a cylindrical screen and you get a roughly segmented LED wall.
The solution that we chose has fine segments, it has segments about 10cm wide, so you can have quite a well-defined curvature of the cylindrical screen. That will help the driver to not be aware of the system and for it to look and feel more natural and immersed.
To have a 360-degree simulation system you have to carefully look at how to get mock-ups in and out of the facility and the safety aspects involved with that. The solution that we now have, with our partner ICT, has a gate that can open and close. The gate is also covered with LED panels so that's worked out very well in ticking the boxes that were necessary with those aspects.
What are the benefits of this technology over other solutions on the market?
BG: The functions in an LED visual system are more rewarding compared to a projection visual system. The contrast will be much higher, so you have much more vibrant and lively images compared with projection where you often have a white screen and on top of that you're going to project some kind of an image.
An LED wall is completely black and they have black OLEDS to achieve 'true black'. That's also the case with our LED wall, so you get a much lower black level, and the brightness level can be much higher than what you can get with projection. Contrast-wise you will get a livelier image that will better immerse you as a driver.
With projection, you always have the beam of the projector light at work, so the projector sits somewhere and projects the image on the screen, but with the simulator you typically have the driver inside the simulator that also wants to be in the centre of that area. You always have to compromise your projector locations to make sure that the light path is not interfering with the location where you are with your driver. With an LED wall there is no light box so you're completely free to locate panels wherever you want them without having to deal with these light beams.
With the projection solution you will also always need to use multiple projectors. Each projector is normally driven by a dedicated computer that generates a signal for one of those projectors. But in order to see this nice consistent image the projected images are blended over each other slightly so there is a fade out for one projector, a fade out for another; and those two are on top of each other to make it appear as one seamless image.
That blend zone is sometimes difficult to get exactly right and if they are right, it may be difficult to keep them right to ensure the image over time also remains sharp in those areas. With an LED wall you also have multiple computers each rendering a portion of the image but it is really a case of one pixel rendered from one computer, but the next pixel is generated from another computer. There are no overlapping or blending issues
DM: With LED you're free to choose the shape and size of the visual wall but with projectors you're limited to the type of lens and the cone of light that comes out of a projector. LEDs mean you are much more flexible with the design shape.
Brightness is also much higher from LEDS, the effect of that is that the ambient light that you have inside the car and in the simulator is much more natural. With a projection system there's not a lot of light contrast, so you keep everything dark in the room and the only light that you see is from the projection screen.
The way the LED reflects from the walls provides a much more realistic experience in a driving simulator which adds significantly to the immersion of a driving simulator for the drivers that are part of the experiments.
Were there any challenges that you and the team had to overcome with this project?
BG: There was a limit on the whole unit power consumption on the BMW side.
So there was quite a strict constraint for the whole simulator that was offered and we needed to stay below a certain power consumption level. The selected solution is one that is relatively power efficient compared to some others that are much more power hungry. There was a bit of a trade-off to find a well done solution in terms of visual performance and power consumption.
Alongside this, with LED walls you have to make sure that your whole mechanical installation is very much defined in order to make sure that all the pixels in all the panels are properly aligning. With this quite large structure – with a diameter of about 8 metres – you have to make sure that the alignment of the two adjacent panels is such that you don't get too much of a misalignment between the LED pixels; the human eye is very sensitive to noticing disturbances in uniform patterns.
One part where it is typically clear in the BMW situation is the gate we installed. There, ideally, you would get the pixels separated at 1.9 millimetre, so ideally, the outer pixels of the gates and the outer pixels of the depth of the gates should also have a distance of this 1.9 millimetre which is very difficult to achieve. We had to settle on a slightly larger gap in order to make sure that we could get a robust and working solution for the gate itself.
Overall, getting the alignments absolutlely right is quite a tricky thing and with the door structure that makes it even more difficult.