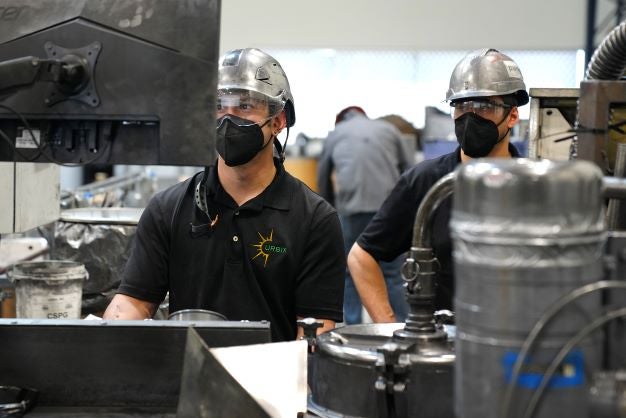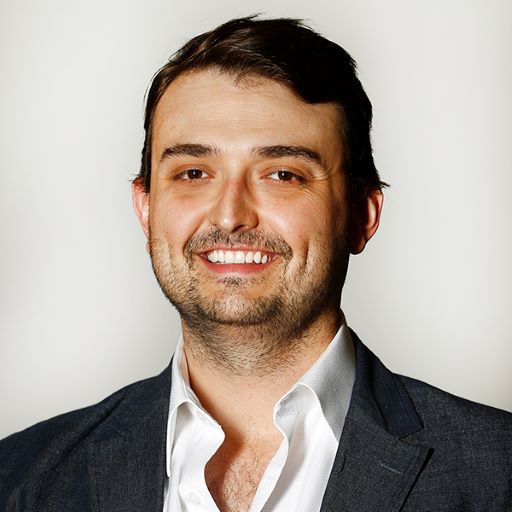 Could you tell us a little about Urbix, your customers and how your business has shaped up this year?
Urbix is the only true U.S. company that produces natural battery-grade graphite for use in electric vehicles and battery storage systems in a new environmentally conscious way. We provide a critical resource to battery production in the EV market – which is constantly growing on a global scale.
The proprietary technology we've developed is fully-sustainable, providing a critical resource for battery production in the emerging EV market. Our proprietary process is the only clean tech, low-cost solution in the world, and our technology allows us to provide consistent and high-quality graphite without the use of toxic HF and HCL acids.
In the past year, we have begun constructing our commercial demonstration facility. Our focus is to execute the OEM agreements presently in negotiations and expand our production capacity to roughly 30,000MT of battery-grade graphite by 2025.
Could you tell us a little about the science behind your technology and the disruptive aspect of it?
Urbix specialises in processing raw graphite, producing CSPG (coated, spherical, purified graphite). To do this, we can employ a novel processing technique which uses a fraction of the energy, acids, and physical space used in conventional graphite processing plants. This means that we can limit the environmental impact and energy intensity that come with graphite processing, while simultaneously improving the yield. Natural flake graphite processing currently has a recovery rate of up to 45%, yet with our processing, we could take this up to more than 72%.
Put simply, Urbix's process is green, sustainable, low cost and allows for blending to occur within the core micron-sized spherical particle. By contrast, the processes used in China use more energy, cause unnecessary water and air pollution, and source raw graphite from eco-unfriendly mines.
What are your thoughts on the current battery technology landscape and the future of solid-state technology?
The development of new battery technologies has been and will continue to be protracted. Especially as OEMs resurrect interest in conventional chemistries such as NMC and LFP. At Urbix we believe that some of the newer technologies will have a chance of coming online by 2030; however, their adoption will not be immediate.
In order for the world to achieve the mix of energy transition goals we have, we must go with what works now, get the ball rolling and then focus on developing the next generation of batteries.
Where do you see pinch points for future battery production?
The battery supply chain is problematic. Mining is a large issue, as raw materials are often found in areas that are geopolitically challenging. Developing a mine and bringing critical materials to market is a time and cost-intensive process, with graphite being no exception.
It also needs to be understood that not all graphite is suited to meet current demands. There are many different sources of graphite, but each industry has preferences.
The world is now starting to see that midstream (processing of the critical mineral) is a major bottleneck. The majority of the processing is still concentrated in China with no signs of a capacity shift significant enough to alleviate that dependency anytime soon. To put things in perspective: If Urbix and all the other North American (NA) anode processors come on line by 2027, North America would still need to source more than 50% of its anode from China.
In addition to this, the majority (if not all) of the NA processors, except Urbix, are relying on Chinese equipment manufacturers for their key processing equipment. China is and will be the major consumer of battery materials.
Furthermore, it can't be forgotten that China has a large amount of control over the supply chain. Depending on a single country for material supply is a significant risk, as China is able to restrict the export of processed graphite – for geopolitical reasons or domestic consumption – cutting off other economic powers from essential graphite feedstock. This is particularly worrying seeing that, as of 2022, the production of purified spherical graphite is taking place 100% in China.
What can be done to address these challenges?
Diversification is key. Investing in environmentally conscious domestic graphite processing is crucial to our global green infrastructure goals, as it creates alternatives to China's current 100% control of global graphite processing. For a greener carbon future it's important to have as many options as possible in terms of raw material sourcing and production.
To what extent does the global EV industry rely on China for its raw materials?
The global EV industry relies on China for graphite in a massively disproportionate way. In 2021, China had a global market share of 79% – making it the world's largest producer of natural graphite. Europe only produces about 3% of global natural graphite, but – with Ukraine providing approximately half of all European production – this in itself is currently incredibly unstable and vulnerable.
China also has control over the processing of both natural and synthetic graphite. This means that about 60% of the production of natural graphite anodes, and 90% of synthetic graphite anodes are concentrated in China.
Because of this, the current situation is somewhat nonsensical. Synthetic graphite that is created in the UK or US is then shipped to China for processing, before being shipped back to its original country where it can be turned into battery cells. Not only does this add significantly to production times, but this also means that emissions are markedly increased.
What alternative is Urbix suggesting?
The key here is to move processing away from China and to introduce diversity into the market and secure local supply chains. This diversity will hopefully breed more creative and sustainable solutions to issues within the supply chain and kick-start a more competitive, dynamic market.
It's also important that we provide graphite production in locations such as the US and Europe, as this will aid us in bypassing the current situation of excessive graphite movement between countries. Having recently announced plans to expand to the UK, we feel we are poised to help instigate these changes within the industry.
How can the UK go about developing its battery production capabilities?
Focusing on what works chemistry-wise is always a good start, but the UK must devise a strategy that integrates domestic processing. Graphite is geologically abundant so we need to identify sources that work and secure a graphite feedstock strategy that can then be processed in-country.
It's also important to understand that difficult environmental decisions will have to be made along the way, and remember that we are working towards a long-term goal of sustainability.
Do you see carmakers starting to bring EV battery supply chains closer to home, even bringing mining in-house?
That's certainly a possibility. OEMs and cell manufacturers are already involved in upstream raw material production. In many ways, we can see this as a modern-day gold rush.
In January we saw Tesla sign a deal to procure 80% of its graphite from one of the world's largest graphite mines in Mozambique (operated by Syrah Resources). We've also seen VW announce a joint venture with Huayou Cobalt and Tsingshan. GM, Toyota and Ford are also all making similar moves. It seems like there's a scramble for resources, so the more control carmakers can have over EV battery supply chains, the more beneficial that will be for them.
China has cornered the LFP market although that could change as its patents gradually expire in the coming years. Battery chemistries outside of China, however, have been mainly nickel-based, specifically nickel-manganese-cobalt (NMC) and nickel-cobalt-aluminium (NCA). In terms of the balance of battery chemistries worldwide, how do you see the market evolving?
LFP is going to be the way forward – it's the best option in terms of materials. Cobalt is hard to get which, in turn, makes Lithium-Ion batteries hard to produce. Because of this, LFP is much better for mass markets.