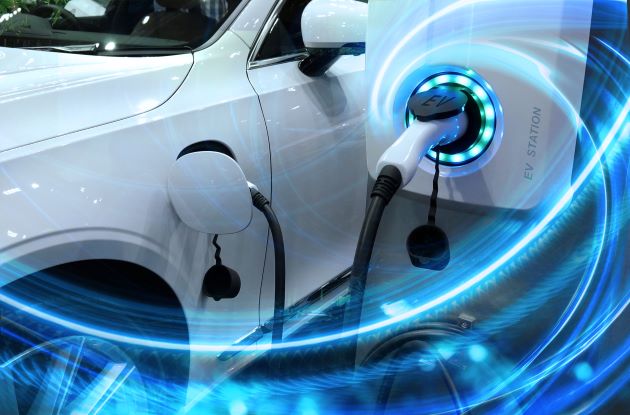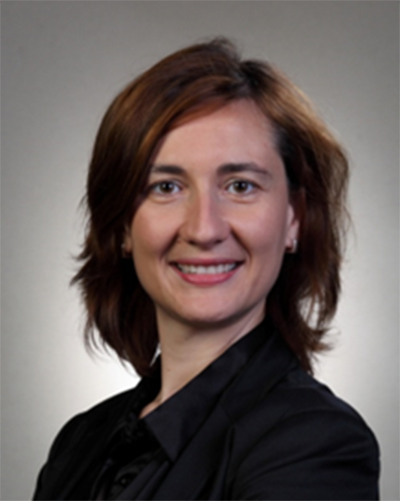 Could you tell us a little about Dow MobilityScience, your customers and how your business has shaped up this year?
The mobility and transportation industry as we know is in the midst of a major transformation – likely the most significant in over 100 years. As we continue to see a rise in digital technologies and a greater push toward a low-carbon economy, it's clear that we're entering a new frontier for material science and automotive innovation.
There are currently eight global megatrends impacting the mobility and transportation industry – acoustics, autonomous, comfort, connectivity, e-mobility, lightweighting, safety and sustainability – and we launched Dow MobilityScience in 2020 to help our customers address these megatrends and keep the world moving.
Dow's transportation solutions include a wide range of polyolefin, polyurethane, acrylic, specialty chemical and silicone technologies for electric vehicles, hybrids and internal combustion powertrains and MobilityScience was designed to make it easier for our customers to be more effectively connected to these various product categories. If a customer, for example, is looking for a polyurethane adhesive for EV batteries and a liquid silicone rubber solution to improve airbag safety, we can provide that information and access to our team of experts seamlessly. All of our technologies and automotive expertise is housed within MobilityScience to enhance the customer experience, accelerate innovation and reduce complexity – benefits which are so important to an industry that is quickly evolving.
And because the mobility industry is so fast-paced and diversified across the globe, our portfolio of technologies isn't necessarily meant to be one size fits all. We recognize that OEMs and tiers each have their own needs for e-mobility, interior, exterior and powertrain applications and we are committed to working with them to develop solutions that meet those needs – today and in the future. We can do this through the application of science, a unique portfolio of customized solutions, a collaborative value chain approach, continuous investments, and a strong focus on sustainability.
In what ways can Dow help OEMs develop batteries that are safer and more reliable?
The speed at which battery technology is evolving is exciting, but also brings with it a number of challenges. Today's power electronic modules are expected to manage higher electrical loads and increasing temperatures and this trend is creating a need for improved thermal management to dissipate heat in these devices. Batteries that cannot stand up to these standards run the very real risk of creating an unsafe driving environment, so it's of critical importance that thermal management is considered a top priority. Not only will better thermal management translate into improved safety, but it will also improve overall battery performance and reliability, as well as longer life and greater design flexibility.
OEMs and tiers can tap into the power of Dow's portfolio of VORATRON polyurethane and DOWSIL silicone technologies to help achieve these benefits and more. We offer a full range of thermally conductive gap fillers and adhesives, encapsulants, conformal coatings, gels and electrically conductive adhesives used in battery management systems, power control units, inverters, DC/DC converters, and on-board chargers. And, again, our solutions can be customized to meet the exact safety and performance specifications that OEMs want from their EV batteries and vehicles.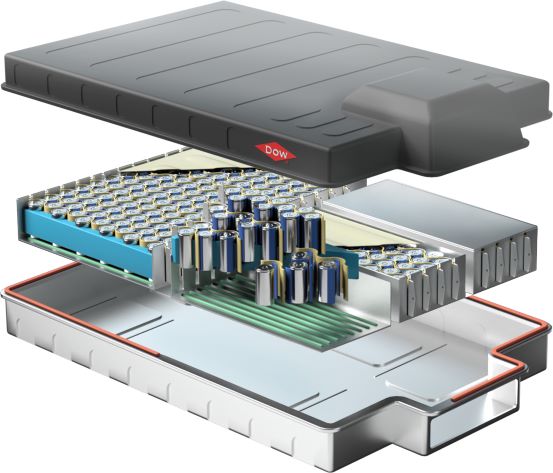 Could you explain the relationship between Dow and Formula E's Jaguar TCS Racing and your role?
The ABB FIA Formula E World Championship is a ground-breaking single-seater motorsport competition that uses only electric cars. In 2020, we became a partner of Jaguar TCS Racing, one of the teams on the Formula E circuit, and in 2021 we became their Official Materials Science Partner. Since then, we've been working alongside Jaguar Racing to identify solutions and innovate technologies that will help the Jaguar I-TYPE 5 electric race car perform better, faster, more sustainably and for longer. Additionally, the partnership will allow engineers to use the track as a real-life test bed for electric vehicle (EV) technologies designed for a low-carbon future.
Both of our teams are dedicated to identifying ways to deliver more sustainable solutions to the world through collaboration, innovation and inclusion on and off the track. We're looking forward to seeing what we can accomplish together to advance vehicle electrification through MobilityScience.
Aluminium and steel are traditional material choices for battery enclosures. Yet, composites could provide an improved alternative, which can improve the performance of the EVs. How do you see the market evolving?
While aluminium and steel have been traditionally used for battery enclosures, composites can offer OEMs a number of benefits that could result in a market shift down the road. Composites for certain structural parts of battery enclosures, for example, can provide more robust, low maintenance and lightweight solutions, which would certainly be of interest across the industry. They could also replace certain metallic battery parts for OEMs looking to improve corrosion protection, thermal insulation and additional functional integration capabilities, especially as they relate to future cell to chassis battery designs.
We understand that thermal management is also a key technology for the acceptance of e-mobility, extending battery service life, increasing cruising range and drive system performance, and providing added passenger comfort. In what ways do your sealing solutions support the thermal management of the battery?
Improved thermal management is critical to maintaining the long-term performance and reliability of PCB system assemblies in virtually every industry, including mobility and transportation. Our broad array of proven thermal interface solutions, from silicones to polyurethanes, leverages our materials science knowledge and industry and application expertise to drive both electric and hybrid vehicle battery pack development. Dow's VORATRON and DOWSIL technologies can be tailored to hit the key application performance aspects related to thermal management, including very wide thermal conductivity range (from 1W/m.K – 10W/m.K), easy processing, low squeeze forces, lifetime reliability, and reworkability. If there's a specific thermal management benefit that OEMs want to address, we can work with them to identify the solution that would bring that to life, whether that be an existing solution or a new one that we partner to develop.
How does Dow's focus on sustainability translate into your work with the automotive industry?
To build a sustainable future that supports resilient, low-carbon mobility, we believe every company, every brand, and every person has a unique responsibility. At Dow, that means accelerating our commitment to climate protection, engineering safer materials, and enabling circularity.
For our MobilityScience team, that responsibility translates to strategic investments in the research, collaborations and innovations that will help create the next generation of low-carbon transportation solutions. OEMs and tiers need a materials partner that can help them decarbonize today across internal combustion engines, hybrids, and alternative power sources such as hydrogen fuel cells and electric vehicles (EVs), without compromising performance and safety. Materials science and collaboration are powerful assets in navigating this transition. We're engineering materials solutions for sustainable disassembly, exploring new technologies to create parts that can be reused, repaired, or recycled, and we're committed to generating value from waste.
In 2021, for example, Dow announced a mass-balance approach to the production of new polyurethane solutions based on a circular feedstock (or raw material) sourced from a waste product of the mobility sector that replaces virgin fossil-fuel-based feedstock. Using a mass-balance approach means that recycled feedstock will be used to produce circular polyurethane-based products that match the performance of existing products while reducing the use of fossil feedstocks. Our SPECFLEX C and VORANOL C product ranges are initially being offered to the mobility sector in collaboration with Adient, a market leader for seating in the automotive sector and Autoneum, the leading acoustics and thermal management supplier. We're always keeping our eyes open for partnerships like this that can bring about more sustainable business practices that positively impact the world.
What are your thoughts on the current battery technology landscape and the future of solid-state technology?
The solid-state battery is one of the most promising solutions for the future generation of batteries. With its high thermal stability, this type of battery would be significantly safer and longer lasting than traditional electric vehicle batteries. By simplifying the design of solid-state versus lithium-ion batteries, it could be possible to increase vehicle range, improve interior space, deliver lower costs and better value for customers. There is a lot of potential here, so it will be interesting to see where this trend goes over the next few years.