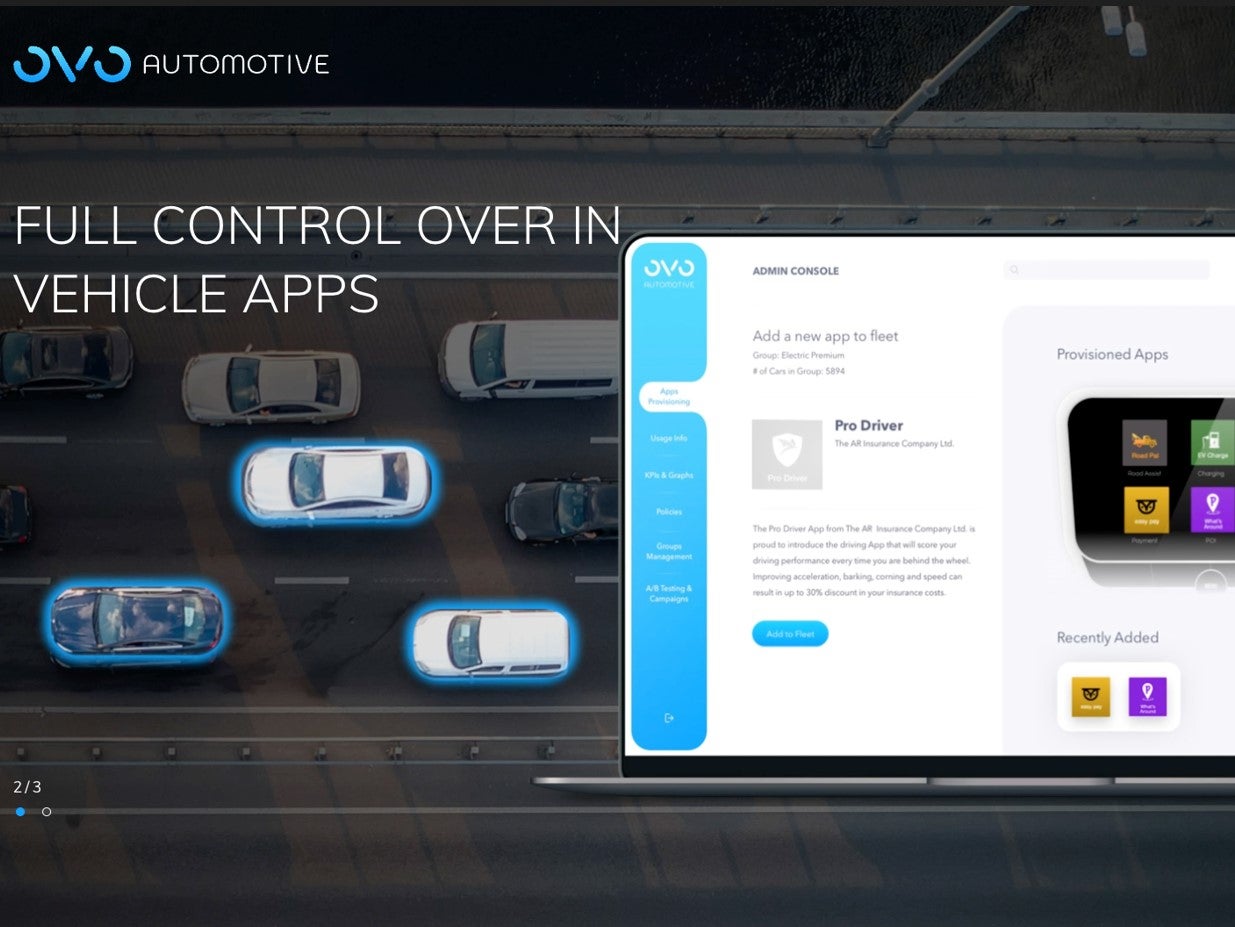 Infotainment systems are become more complex, personalised, and advanced with every new vehicle launched, allowing drivers to access a wide variety of apps and services through the built-in system.
However, if you want to use certain apps within your vehicle you can sometimes find yourself limited due to compliance issues or tech giants such as Apple and Google controlling which content is accessible within vehicles.
This issue has been addressed by Israeli start-up, OVO Automotive, who claim to have developed a first-of-a-kind system which allows app streaming inside the car, instead of direct installation. The company aims to allow companies and fleet managers to access various apps without the need to install anything onto the infotainment system in the car; instead they can be streamed from the cloud.
We spoke to the company's founder and CEO Dr. Gilad Zlotkin, to find out more about how this technology works and the benefits it brings to the automotive industry.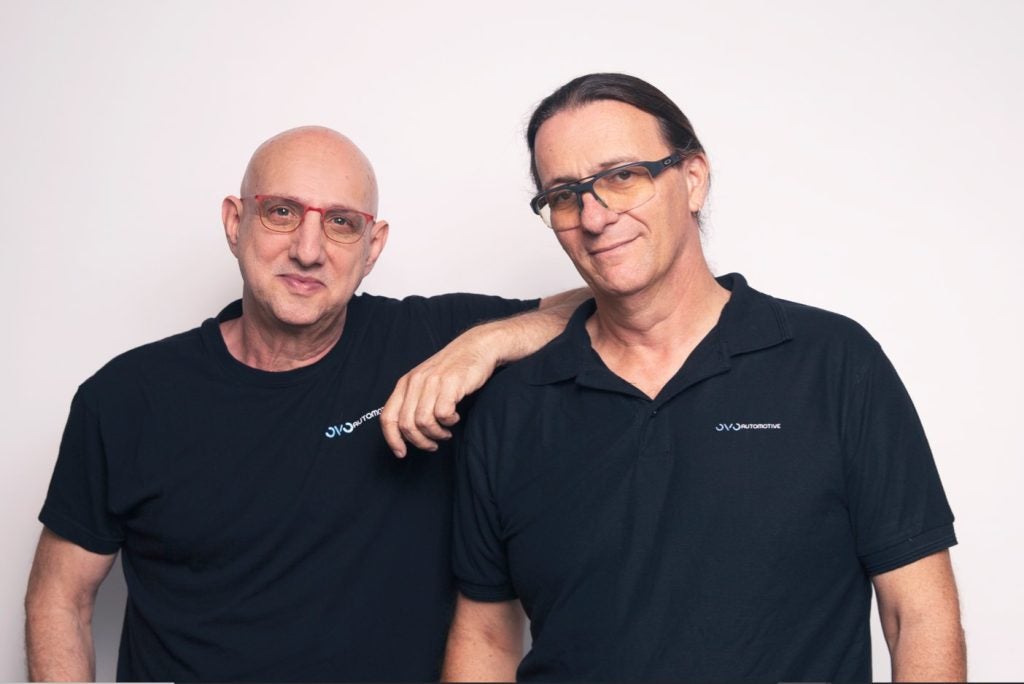 Just Auto (JA): Could you provide some background on the company for our readers?
Gilad Zlotkin (GZ): In Wolfsburg, Volkswagen's headquarters, we met the management of the electronics and software division four years ago. We learnt about the challenges of embedding applications in modern infotainment systems to interact with drivers via the in-vehicle screen.
Once we realised that, we had a solution to the problem; we created OVO Automotive and the first thing we did was to apply for a patent application to protect our innovative approach.
Since then, OVO Automotive has become a disruptor in the car mobility space with its first to market "In Vehicle Infotainment as a Service" solution providing carmakers and car fleet businesses such as mobility players, fleet owners and car dealers, full and remote control over their connected vehicle screens, driving new user experiences, in-vehicle customer ownership and enablement. OVO is in pilots with leading vehicle makers, importers and Tier 1 in-vehicle infotainment vendors.
Could you tell me a little bit about your role at the company?
I am the company's founder and CEO. I have gathered the leadership team, whom I have worked with in the past, participated in architecting and patenting our technology roadmap, raised funds for the company and recruited early customers and partners.
My leadership team combines deep technical expertise in cloud native service delivery at scale and security, successful entrepreneurial experiences, impeccable engineering delivery, strong B2B experience and a unique knowledge/network in the automotive space. The OVO leadership is our key competitive advantage to start with.
Could you explain how the company's app streaming technology works?
There are currently three solutions for the needs of companies that manage vehicle fleets to directly interact with drivers on the go, whether they are employees or customers.
One is running the app in the original in-vehicle infotainment – that requires the cooperation of the car manufacturer which very rarely agrees because of safety and security reasons. A second option is mirroring of an application from the driver's mobile phone to the car's screen using Apple's CarPlay or Google's AndroidAuto. There are serious barriers here that the fleet company cannot control, including Apple and Google's collaboration and consents to support app car mirroring, as well as the drivers' willingness to install the app on their phone and connect it to the vehicle.
The third option is installation of an alternative or additional aftermarket multimedia system. In modern vehicles, replacing the original infotainment system is not really an option, as it is actually the central computer of the vehicle. Additional multimedia systems, sometimes with their own second screen, are expensive, complicated, difficult to maintain, and deemed unsafe – soon to be illegal in some areas.
OVO develops in collaboration with significant players in the automotive industry a cloud-based solution – a SaaS service that streams apps from the cloud platform directly to the vehicle screen.
OVO's solution eliminates all existing barriers in the other solutions and combines the best of both worlds: The Apps are bound to the vehicle, which is critical to dealers, mobility players, and fleet owners. On the other hand, the Apps are streamed from the cloud, and therefore, providing agility, future proofness and security that cannot be achieved with embedded apps.
To connect to the screen, we embed a thin software client on the infotainment system (and we are already working on such a joint solution with one of the biggest carmakers), or use a USB dongle which plugs into the phone port.
The drivers phone can still be connected to the infotainment system using Apple CarPlay or Google AndroidAuto – it is done wirelessly via our dongle. Some 90% of new vehicles sold in America and Western Europe support CarPlay and AndroidAuto which makes them ready for the OVO Dongle Solution.
What would you say are the key benefits of this service?
Benefits of the OVO solution:
Agile
One single version of app always up-to-date
Simple localisation, personalisation, update & upgrade on a massive scale
Agile software development, continuous integration, delivery & deployment
Future-Proof
Car-bound and agnostic to any IVI
App Cloud environment always up-to-date
Secure
Apps running in an Enterprise-grade secure Cloud environment
No phone/vehicle security or safety challenges
Manageable
Centralised apps and app-store management
Centralised policy management/enforcement across app
OVO offloads current IT complexities of in-car app delivery
What are the next steps for development?
We are piloting a software only solution with a leading carmaker. We are also piloting dongle-based solutions with a big Tier1 vendor and with a large car importer.
Together with these strategic partners and customers, we are finalising an automotive grade solution that will be launched commercially in the second quarter of next year (2023).