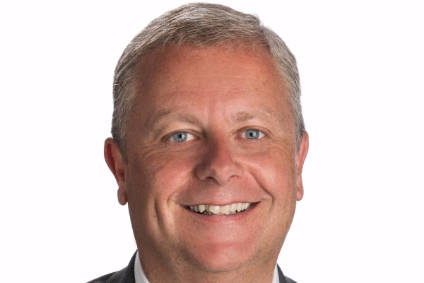 SRG Global Inc, a subsidiary of Guardian Industries Corp, provides high value coatings on plastics for a number of applications, including automotive. It also makes active grille shutters which respond to the driving environment in order to reduce drag and improve fuel economy. SRG Global Inc's vice president of engineering, tooling and advanced development, David Dunford explains its Integrille system and how the market for active grilles is developing worldwide.
Could you tell us a little more about SRG Global?
SRG Global is a leading global manufacturer of high value coatings on plastic and subsystems for the automotive, commercial truck and household appliance industries with presence in North America, Europe and Asia. SRG Global is well-known as a Tier 1 automotive interior and exterior trim supplier providing solutions that add both style and function. One of our company's core innovation pillars is the importance of design. We see vehicles as an extension of a consumer's preferences, personality and lifestyle, and our products are often considered to be the 'jewellery' of the vehicle. Integrille is a great example that combines all these elements.
What makes your Integrille unique?
The Integrille solution brings active shutter systems to the front-most area of a vehicle to improve fuel economy, reduce weight, and lower overall system cost, while providing styling flexibility. The first and foremost advantage is that the system is integrated into the grille itself in comparison to the majority of the solutions on the market (standalone systems) which are further rearward behind the grille. The rapid adoption of these standalone systems has given us the opportunity to evolve our value proposition. We believe this is the competitive advantage of SRG Global as a global leader in grilles and the 30 years of expertise in this field that we can draw upon. Reduced weight and improved aerodynamic performance can be expected, however packaging and our own flexible industrialisation execution are two more key elements linked to Integrille's uniqueness.
What difference does Integrille make to a car's fuel economy?
It is clear that there is no one solution that fits all applications for OEMs. Each OEM's grille design can differ per model, so performance varies. Early engagement at the conception stage can, however, help to deliver up to 20 percent weight savings and 30 percent better aerodynamic performance on a typical passenger car. Our weight comparison included 26 standalone systems and 5 semi-integrated systems. Our aerodynamic results are based on wind tunnel testing of 7 standalone systems and 5 semi-integrated development systems. Integrille also requires less amount of packaging space.
Given the benefits of active grille shutters – and the pressures on OEMs to meet CAFÉ standard – how do you see this market developing?
We believe that OEMs are looking for a multitude of fuel efficiency options, including materials, assembly, and execution of the reduction of complex functional parts to achieve the CAFE standards. Shutter systems will be part of the whole approach to better fuel efficiency. Integrille supports the evolution of the system through: the styling of the grille, greater functionality from fuel and aerodynamic performance and reduced amount of packaging space required.
On the face of it, an active grille shutter may appear to be a simple design. But I guess that there are challenges for you and the OEM when it comes to considering packaging, pedestrian protection, insurance ratings, engine and transmission types, cooling requirements, etc. Is that correct?
Yes, together we face challenges in all of those areas. As an example, we will work collaboratively with our customers to provide the highest value solution that integrates into their packaging space and we are considering countermeasures for pedestrian protection in our offerings at a system level, whether it be through the interface to the vehicle attachment or energy management embedded into our base product design. Insurance ratings, particularly 'repairability,' is clearly a consideration for us as well and while we have identified key enablers within our design to mitigate higher cost risks, we are also dependent on the customer styling and other vehicle aesthetics.
What is your estimate of the proportion of cars fitted with active grille shutters today and where do you expect the North American and global market to be by 2021?
The remainder of this interview is available on just-auto's Global light vehicle electric motors market – forecasts to 2030