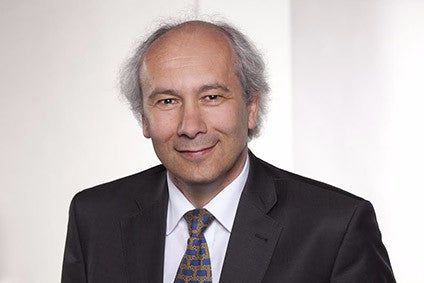 Continuing just-auto's series of interviews with tier one manufacturers, Matthew Beecham spoke to Dr Volkmar Offermann, Marketing Director of Saint-Gobain Sekurit about some key market and technical trends driving the auto glazing sector, including OEMs' interest in thinner windows and even polycarbonate windshields.
Why is the surface glazing area on cars increasing?
Above all it is a design trend as well as a matter of comfort. Specifically talking about glass roof, the surfaces are progressively increasing to bring light and openness to passengers. We see more and more panoramic roofs offered by all brands and models.
The windshields are more and more inclined in order to improve aerodynamics [which, in turn] increases the surface and quality demands.
What will the 'smart screen' mean for the motorist and the repair industry?
For the motorist the smart screen will probably be an extension of what they have today, completing the existing features as well as offering better ergonomic and vision adaptability.
As we understand it, SGS is working with Renault to reduce glass weight and thickness (Super Alma project). Could you comment on the stage of its development and results to date?
Development is ongoing since the Eolab presentation in September 2014, and as of today we are progressing well.
What premium will OEMs pay for weight reduction?
Car manufacturers are already today ready to pay a price premium according to their weight reduction targets and need to fulfil the regulations. Everybody in the industry expects that these premiums will increase in the future, because CO2 targets become more and more demanding.
For some time, the windscreen and side glazings have featured a number of added-value products. Is there an appetite from OEMs for more products / functions? If so, what are they looking for?
When it comes to innovation, OEMs are always demanding and it is the same for glazing, tyres, seats, and any kind of component. The trends show a real interest for HUD [head-up display] improvements, in products to improve comfort and well-being inside the car, and in products improving the energy efficiency. The ideas and requests are very different from one brand to another.
In what ways will the self-driving car affect the windscreen and side glass?
Indeed this is today a topic that gets a lot of attention in our R&D. It is too early to give further details, but, we will of course adapt to the market requirements and develop products which provide a real value to car manufacturers.
How is the laminated sidelite market shaping-up in Europe? Is there still a steady demand for it from OEMs and motorists choosing it?
The laminated sidelights market in Europe is increasing very rapidly. We see newcomers like Renault proposing this glazing for high segment. Laminated sidelights very clearly seen by the market today as a very efficient means to improve the acoustic comfort inside the car. And by the way, this trend is not limited to Europe [as] we see it in all continents.
Where do you see the opportunities for polycarbonate glazing in the automotive industry?
The polycarbonate has its place all around the car; it is a matter of design and car structure compatibility. The only restriction remains for openable door windows, where limited stiffness and scratch resistance make an application today unlikely. But even for windshields PC is today seriously discussed by some car manufacturers.