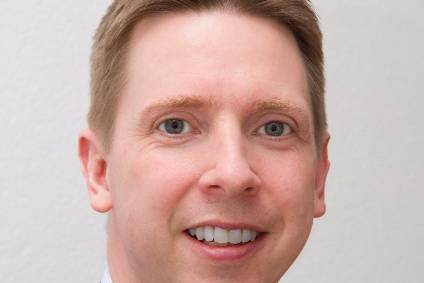 Continuing just-auto's series of interviews with tier one component suppliers, we spoke to Alexander Gaedke, head of system and advanced development of passenger cars steering systems at Robert Bosch Automotive Steering in Schwaebisch Gmuend, Germany.
What megatrends in the automotive car steering industry are you seeing at the moment and how could that shape the look and feel of tomorrow's steering?
Electrification and automated driving are clearly the global mega trends of the automotive industry. For these trends, intelligent electric power steering systems (EPS) are mandatory.  Already in a few years, passenger cars will be ready for highly automated driving. A regular EPS system of today will not meet the high requirements regarding safety and availability for highly automated driving since the driver will not be immediately available as a fallback solution. Therefore, steering systems require a redundant design, which is called fail-operational.
Fail-operational steering systems guarantee the vehicle's lateral control in case of a single failure in the system or its boundaries, even if the driver is not in charge of the vehicle's guidance. Due to a high integration level of the electric and electronic components, the new fail-operational steering design does not require more packaging space than a current fail-safe steering system.
The EPS from Bosch Automotive Steering is the first choice for the growing numbers of passenger cars with electric drive. Energy management is a very important topic for electric vehicles because of its direct impact on the range. The EPS from Bosch only needs energy when the wheels are being steered. While driving straight ahead, the energy consumption is approximately 10 watts only. Electrified vehicles also use a higher system voltage (e.g. 48V), this will be of growing importance for chassis components like the steering system. However, today, the operation of a steering system based on a voltage higher than 60V, for example, the high voltage battery of an EV, is hardly predictable.
We are hearing a lot about automated driving, specifically the technologies that will support it. Could you explain what distinguishes your EPS with fail-operation function from other solutions?
Bosch first showed its new EPS system with fail-operational function to selected customers at the IAA in Frankfurt in September 2015. In January 2017, the global debut of the new fail-operational steering system was announced to the public in Detroit at the motor show. The system enables the car itself to make a safe stop in the rare case of a single failure and if the driver does not overtake the vehicle guidance. This is a key requirement on the path to fully automated driving.
EPS with fail-operational function from Bosch enables the system to have at least 50 percent electric steering support via an electrical fall back solution. This functionality is possible through a fully redundant electronic architecture where a redundant path can take over should there be an error with the first actuator. The system is able to detect a failure in the steering system or on its boundaries and can automatically reconfigure to a fallback solution. If the driver is still in the loop, they can safely steer the vehicle without a sudden increase in steering force.
Bosch has designed the system in a highly integrated way that leads to a cost-effective solution for OEMs. The start of production for the EPS with fail-operational function in a scalable modular kit is planned for 2020.
Steer-by-wire systems have been talked about for years. What's your view on its prospects?
Steer-by-wire will be the steering system of the future. Our advanced development department is working intensively on steer-by-wire solutions and we have prototypes gathering important data. Many large OEMs show great interest in this technology and approach us for collaboration. Nevertheless, it will be several years before regular passenger cars will be equipped with this revolutionary steering system.
As we understand it, steering columns and i-shafts will be directly impacted by autonomous vehicles. Is that correct? What do you see as the impacts?
Firstly, it will take some time until steer-by-wire technology is ready for the volume market. Until then, passenger cars will continue to be fitted with steering columns, i-shafts and steering wheels. When the time for steer-by-wire systems has come, they will be introduced in the market gradually, slowly reducing the volumes of i-shafts. The need for a steering column and steering wheel will be still there with Steer-by-Wire. However, there is also a future vision about fully automated driving cars that will not require a steering wheel at all. On the contrary, the driver will favour the space he gains without a steering wheel for other tasks while driving in autonomous mode. Nevertheless, there will be a demand for alternative steering interfaces for manual driving. Currently, we are investigating what they will look like in advanced engineering studies.
What market growth with EPS do you expect for Bosch in North America?