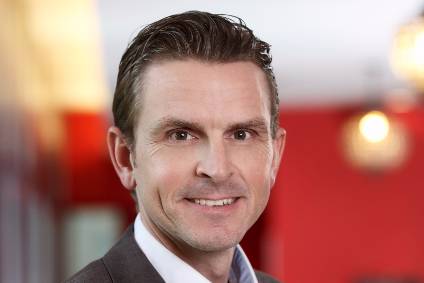 Chemical company Stahl created the funky living room or 'third living space of the future' for the Rinspeed Oasis self-driving concept car, showcased earlier this month in Geneva. The Oasis is an evolution of the Swiss firm's Σtos shown earlier last year. To learn more about the futuristic two-seater interior, we spoke to Stefan Buri, Global Director Marketing Automotive, Stahl.
What role did Stahl play in Rinspeed's Oasis concept car?
Based on the premise that people spend a considerable amount of time in their cars, the theme of the Oasis concept car is 'the third living space of the future'. Interior design was pivotal in this regard and that is where Stahl came in. Our innovative and sustainable solutions are used in the entire interior of the concept car. It is the second time that we team-up with Rinspeed for the creation of a progressive, forward-looking concept car.
What is the main message from Oasis?
We believe that, in the future, lines between industries will blur and trends in different living spaces will converge. The Oasis provides a distinct atmosphere and, with its armchairs in supple leather, large TV screens, wood flooring, ambient lighting, and a 'bit of green' in the form of a little garden on wheels on the instrument panel, reminds [the occupants of] a comfy living room atmosphere rather than sitting in a car. The overwhelmingly positive feedback we received gives us confidence that we have hit a sweet spot.
Stahl works with its customers and partners to bring innovative end-products and concepts to the marketplace. Sustainability is very important for all our cooperation. We believe that car interior materials will become more functional, based on sustainable technologies.
Could you explain a little more about the tanned leather used in this car?
The leather used in the car is tanned with Stahl EasyWhite Tan™, our innovative tanning technology free of metals and with improved sustainability credentials regarding water usage, energy and chemicals. Leather tanned with Stahl EasyWhite Tan™, is of high-quality, soft and smooth and offers unique advantages for both pale and vibrant colours in leather car interiors. The high elasticity makes the leather flexible, tear resistant and versatile, enabling thinner and lighter leather.
What other sustainable products are you demonstrating in the Oasis?
Besides the Stahl EasyWhite Tan™, technology, the surface finishing system used for Oasis is Green PolyMatte®. A bio-based finishing technology creating a matt top coat with a warm and pleasant touch. This solution is based on rapeseed oil instead of intermediates derived from crude oil. As the rapeseed is sourced locally, the transportation of the raw material is reduced, which again benefits the environment.
The interior concept in the Oasis shows pure white colours. Such materials need to be protected in order to last. That is why we used our latest generation of Stay Clean technology to protect the surfaces from dirt and stain. To improve the driving experience further, we added a special crystal effect solution in the colour 'Mystic Jungle'. This revealed a completely new design freedom: mystically glittering leather surfaces that respond to changing ambient lighting and viewing angles.
Such glittering, mystical interior surfaces certainly catch the eye. Does the autonomous car open up the market for such distracting surfaces?
New solutions usually start with inspiration. It is the goal of Stahl to demonstrate how cutting-edge surface technology can open up new design freedom and create new forms of expressions – a subject of growing relevance also in car interior. As the expert in car interior materials surfaces, Stahl closely watches industry trends. One of them is the growing relevance of new accent features in car interior that provides differentiated experiences and enhanced look and feel to passengers. The presented special crystal effect is such a new design element for decorative surfaces that provide differentiated experiences by changing colour according ambient lighting and viewing angle.
From looking around this car – from the sustainable tanned leather to the novel interior surfaces – which parts could realistically enter production in the next five years?
For the car interior of Rinspeed Oasis, we created synergy between our solutions and other car interior materials. The Stahl EasyWhite Tan™, Green PolyMatte® and Stay Clean technologies are all available for our customers and are already being used or tested by OEMs and manufacturers in the automotive industry that value sustainability. For extensive testing we invite our clients to our centre of excellence for automotive at our headquarters in Waalwijk, the Netherlands. This centre opened in autumn 2015 to help us use our knowledge and expertise to develop tailor-made, future-proof solutions for our clients. Our special crystal effect solution in the colour 'Mystic Jungle' is also suitable for usage in future car interior.