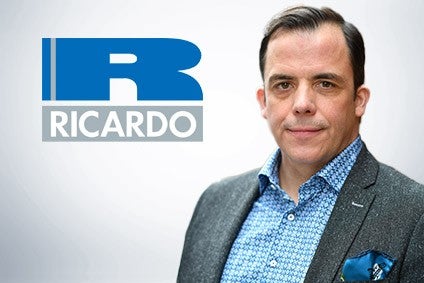 Ricardo has launched a concept that aims to break down the barriers in the conventional model of consulting, providing customers with access to a global pool of experts that would be beyond the capability of the largest consulting firms. A bold claim. To learn more, we spoke to Sam Hassall, business unit leader of Recardo's TRNTY (pronounced 'trinity').
What is Ricardo TRNTY?
TRNTY is a new approach to consulting for the automotive, mobility, off-highway and transportation sector, based on a globally curated network of industry and subject matter experts that breaks down the barriers of the conventional consulting model. By providing a controlled and co-ordinated framework of validated independent specialists and niche consultancies, TRNTY delivers a diverse range of expertise far beyond that which any individual company could assemble within a rapid timescale.
Why has Ricardo decided that now would be a good time to launch a radically different consulting model?
TRNTY complements Ricardo Group's existing business models. The demand for such a service was becoming increasingly evident, due to the level of transformation we are seeing across the sectors we work with. There is significant growth in the number of clients seeking to source highly specialised expertise and knowledge, who can provide the insight and capability to overcome unprecedented business challenges. At the same time, they didn't want or need to engage with traditional consulting models, due to budget restrictions and lack of alignment, or absorb the cost of hiring additional full-time headcount.
As new product innovations and disruptive technologies challenge established markets and business models, the conventional approach of internal talent backed up by traditional consulting support, struggles to keep pace. In today's environment, rapid change has become commonplace with many headcount positions now being project-driven rather than ongoing and predictable and demand for external resource is increasingly diverse, both technically and commercially.
Technology-led product and service development, engineering and manufacturing has become so challenging that businesses need to call increasingly on specialisms and insights that are beyond the skillset of their existing workforce. They also frequently don't have the time, budget, or even knowledge to find those specific resources. TRNTY provides a one-stop solution, enabling clients to overcome these challenges in the most cost-effective way, by gaining access to world-class expertise across a wide range of subjects, without carrying the long-term overhead.
How do you set about sourcing, verifying and reviewing your associate consultants?
Our technology stack, digital marketing presence and value proposition enable TRNTY to attract individuals and niche consultancies from around the world, with additional experts enrolling with us all the time. Quality assurance processes are based on our multi-stage verification process, which removes the time-consuming task of clients completing compliance, track record, security checks and project performance monitoring.
TRNTY has considerable appeal for independent consultants or small consultancies because it provides them with a potentially global pipeline of high-quality work, which they may otherwise not be able to access or have visibility of.
Other than automotive, what sectors are you targeting?
Our core business is based on automotive, mobility, off-highway and clean energy, but there are so many sectors where there is potential crossover. Automotive and mobility represents a large proportion of our projects, but we are moving into ever more related or connected industries, such as aerospace, smart cities, built environment and private equity.
Let's say an OEM approaches Ricardo looking for a specialist consultant, what can TRNTY do next?
Our first goal is to build a thorough understanding of project requirements, including deliverables and milestones, specific challenges, operating and organisational environment, cultural considerations and the client's wider, longer-term business objectives. From these we can build an image of the ideal individual specialist or team structure to deploy.
We monitor performance feedback from both clients and consultants throughout the project, at scheduled milestones and by conducting a full review at project closure. It's vital to be honest with the client about what is possible and what isn't, especially where technologies are very new and independent experts don't yet exist. This is when building a dynamic network of both individuals and niche consultancies becomes a true strength.
How do you make the process as easy as possible for your client?
TRNTY's support extends far beyond the sourcing of a client's ideal consultants. Throughout a consultant's deployment, TRNTY is there to support and regularly review the relationship, ensuring defined objectives are achieved, even plugging in and plugging out different expertise during the evolution of phased and longer-term projects. As well as providing immediate support to accelerate project ramp-up, TRNTY can source deployment-ready consultants for clients based on their longer-term business objectives, industry megatrends and transformation requirements. A significant additional benefit comes from the diverse range of industries we support, meaning clients can often benefit from related or parallel industry perspectives; something that breaks new ground in one industry may already be well established in another.
A perfect example of how beneficial Ricardo TRNTY can be is our recent work for a fast-growing EV OEM, who required support with manufacturing and quality optimisation. This two-month project required a rapid understanding of challenges, objectives and potential solutions, while there was also the need for the consultant to be fluent in German, an expert in Lean Six Sigma and a deep knowledge of the latest in automotive production innovation. The ideal consultant was identified within 48 hours and deployed to the client on time, with all project milestones and key deliverables achieved.
Who are your typical clients?
Our client base extends from technology spin-offs and start-up companies to major global corporations. Organisations as varied as OEMs, Tier 1 and Tier 2 suppliers, government and regulatory bodies, academia and private equity. They can all benefit from TRNTY's ability to deliver relevant expertise, insight and capability whenever and wherever required.
How has TRNTY been received?
TRNTY launched in December 2019 and feedback from consultants and clients alike has already been very positive. We are already looking to enhance its effectiveness too, with the launch of a CXO/NED/ultra-specialist advisory service that provides authoritative, fast Q&A and peer review capability, on a one-shot hourly and subscription basis. In addition, we are continuing to strengthen our global network, with the addition of further niche specialist consultancies and links with academia, to ensure our network can address the megatrends and change we are witnessing across the sectors we partner with.